India is celebrating International Yoga Day today. In the year 2015, the United National General Assembly declared 21st June as the International Yoga Day. Yoga, which is fast becoming a rage worldwide, is an ancient Indian spiritual discipline that involves a variety of postures and breathing practices that helps boost mind, fitness and overall body strength. The origins of yoga have been are said to date back to pre-Vedic Indian traditions; it also finds a mention in
Rigveda
, which was penned most likely between c. 1500 and 1200 BC. On December 1, 2016, yoga was also listed by UNESCO as an Intangible cultural heritage. As the world celebrates the 4th International Yoga Day today, celebrities too are leaving no stones unturned in professing their love for the discipline. Actress, Shilpa Shetty, took to Instagram to share her thoughts on
pranayama
, "
Pranayama: Prana
means life (no life without breath),
Ayama
means practice/control. So, when you practice control over breath you WILL have control over your LIFE and MIND. It not only cleanses 72000
naadis
/channels, your mind and blood, but that cleansing process translates into energy...
SHAKTI
. This power helps you positively manifest your AURA, RELATIONSHIPS, SELF-AWARENESS and GOALS," she wrote.
From mind rejuvenation, to endurance, skin health and weight loss - yoga is tied to many benefits. If you are looking cut down on your belly fat, yoga may have something for you too.
Ms. J Tara Herron - Director the Imperial Spa says, "the belly is supported by both abdominal and lumbar muscles, therefore,
asanas
that energise and strengthen these muscle groups are important. You can begin with
kapalabahti
that focuses on circulating oxygen and
prana
into the abdominal area.
Kapalabathti
should be powerfully carried out but not forced, so, the right technique is important. This improves circulation of oxygen into the cellular tissue, burns excess fat, and generates muscle tone.
Kapalbhati
is a a form of a cleansing technique that removes toxic air and toxins from the body.
Kapalbhati
comes from the word '
Kapal
' (forehead) and '
Bhati
,' which means 'to shine'. It is believed that the regular practice of the exercise brings a natural glow on the face.
Now, many of you may think what is the big deal about this particular
pranayama,
which essentially involves just sitting and breathing. But, that is where you are wrong. Experts claim that the right technique of
kapalbhati
is one of the hardest to crack. And, to make sure
kapalbhati
is effective, you need to get the technique right.
How to Do Kapalbhati For Flat Tummy
Kapalbhati
can be done either in the regular yogic posture with crossed legs and straight back as well in
vajrasana
. For those who suffer from back issues, the technique can be done by resting against the wall or even lying straight on the floor or bed. While maintaining the posture, force your breath out in shorter intervals. Beginners can practice 20-30 breath pumps going up to 200.
You should follow
kapalbhati
with subtler breathing practices such as
anulom vilom
, also known as alternate nostril breathing. Those who suffer from lower back issues, high blood pressure or headaches should perform the pose under supervision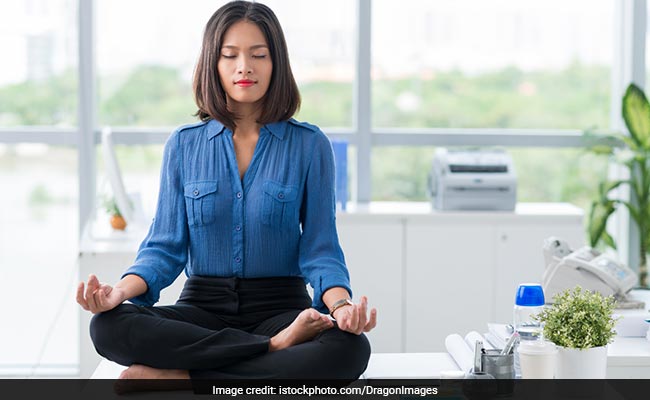 There are many other benefits of
kapalbhati
too. It aids digestion, plus, increases blood supply to various parts of the body.
Kapalbhati
is great for focus and checks forgetfulness.
One should ideally eat a meal at least two to three hours before yoga practice, or you can have a small snack an hour before to give your body some time to digest. Those who are looking to practice yoga in the morning, it is better to eat bananas and other fruits like berries, at least 45 minutes prior to your session.
Get Breaking news, live coverage, and Latest News from India and around the world on NDTV.com. Catch all the Live TV action on NDTV 24x7 and NDTV India. Like us on Facebook or follow us on Twitter and Instagram for latest news and live news updates.