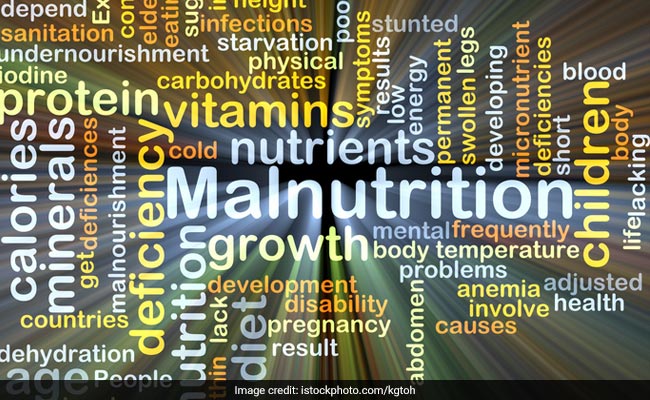 Highlights
India is home to the largest number of malnourished children
40% of Indian children were reportedly undernourished in the year 2015
Close to 37% of Indian kids under five years of age are underweight
According to a joint study conducted by ASSOCHAM and EY, India is home to the largest number of malnourished children in the world. It was found that close 40% of Indian children were reportedly undernourished in the year 2015. "Over the decade (2005-15), there has been an overall reduction in the infant mortality rate and under-five mortality rate in India, yet the country is housing about 50 percent of undernourished children of the world," said the joint study by Assocham and EY.
Close to 37% of Indian kids under five years of age are underweight while 39% are stunted, 21% have low weight for their height and 8% are acutely malnourished. The prevalence of underweight children was higher in rural India at 38% as compared to urban India (29%). As per the study, only 10% of children ageing 6-23 months were reported to receive nutritionally adequate diet. While the highest number of underweight kids, under five years of age, were found in Jharkhand (42%), while UP reported the highest number of kids with stunting. India continues to consume non-nutritious, non-balanced food either in the form of undernutrition, overnutrition or micronutrient deficiencies, according to the report.
"The policies need to focus on reducing health and social inequities within populations, raising educational attainment and providing WASH facilities as well as secured jobs to ensure access to services. Programmes and policies that aim to address this nutrition burden present a double-win situation," said the report in its recommendations.
Inputs from PTI