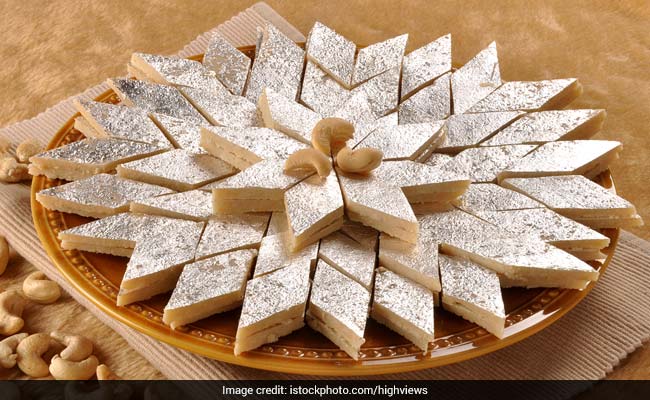 Highlights
Indias Independence Day is observed on 15th August
Desserts have been an integral part of Indian culture
Every state has its own variation of dessert that makes it special
India's Independence Day is observed on 15th August commemorating the country's independence from the British Raj in the year 1947. As we celebrate independence this year, we also celebrate 74 years of rich Indian culture and tradition. Talk about celebrations, it can't be complete without gorging on some sinful desserts. Desserts have been an integral part of Indian culture. For years we have been celebrating festivals or any other special occasion by eating something sweet. Every state has its own variation of dessert that makes it special and unique. We have gathered some delectable desserts from across the country that you must try at least once in your lifetime. Try not to drool as you read!

1. Shufta
Shufta is a Kashmiri dessert traditionally prepared during festivals. It is a lavish assortment of dry fruits and saffron. It consists of paneer, cashew nuts, raisins, almonds, dry dates, coconut, cardamoms, lots of desi ghee and saffron.
2. Dabbroo
Popularly savoured in the beautiful valleys of Himachal Pradesh, Dabbroo is an exceptionally delectable sweet pancake. If you are somewhere in Kangra Valley, you can gorge on them. It is a simple dessert made with wheat flour, milk, sugar, water and ghee.
3. Bebinca
Also known as Bibik or Bebinka, Bebinca is a popular Goan pudding. The traditional bebinca is said to have seven layers and is known as the queen of Goan desserts. It needs only four ingredients - eggs, maida, coconut milk and sugar along with a hint of nutmeg and ghee. The cooking process involves baking one layer at a time, making it tough to master.
4. Bora Chaulor Payas
Bora Chaulor Payas is basically sticky rice kheer that you will get in Assam. It is made with milk, sticky rice, sugar or jaggery, cardamoms and ghee. This yummy dessert is made during festivals and is super easy to prepare.
5. Rabri Ghewar
Ghewar is traditionally prepared in Rajasthan and topped with a layer of rabri. A traditional disc-shaped dessert, ghewar is made from maida, desi ghee, milk and sugar syrup. This honeycombed sweet has varieties of toppings nowadays and is enjoyed during festivals.

6. Amritsari Jalebi
These gigantic jalebis are nothing like you get in other places. They are way more syrupy and crunchy and will relieve your sweet tooth like never before. If you are travelling to Amritsar and happen to miss out on these delights, your trip is incomplete.

7. Thekua
This scrumptious sweet is something that people in Bihar love endearingly. It is made from dough of wheat flour, jaggery, caramel and ghee and then deep fried. Isn't it heavenly? So make a trip to Bihar to have the authentic Thekua.

8. Makhan Malai
Makhan Malai, also known as Nimish, is a popular dessert in Lucknow and is made from milk cream. This divine dessert is a cream coloured milk froth and is generally made during festivals.

9. Pati Shapta
Pati Shapta is a Bengali pancake that is prepared with milk and refined flour, and stuffed with mawa, coconut and dry fruit filling and is served like a roll. Mouthwatering much? We are sure you would love the taste as much.

10. Neyappam
Neyappam is a delicious dessert from Cochin made with rice flour and jaggery and deep fried in ghee. It literally translates to Ghee Pancakes, so you would know the amount of ghee that goes in to it.

11. Basundi
Basundi is a traditional dessert in Maharashtra and Gujarat. It is an easy to make milk dessert gripped with flavours of saffron, almonds and pistachios. This rabri-like dessert is popularly made on festivals.

12. Ghari
Ghari is a very popular dessert from Surat, Gujarat. These crispy delights are filled with sweet dates, mawa and nuts. It can be made in other flavours including pistachios, almond-elaichi and mawa.
Happy Independence Day 2020!