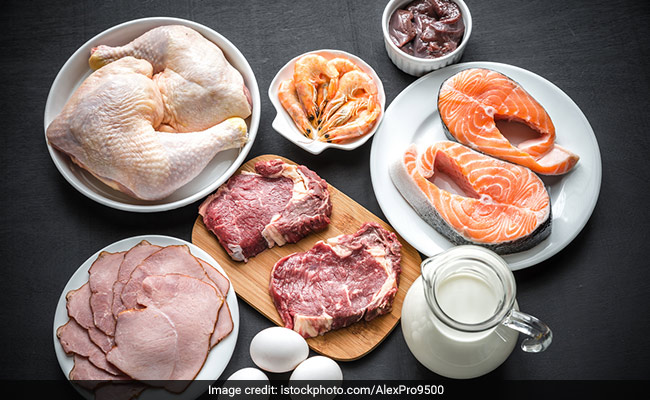 According to a study published in the journal Circulation, a high protein diet could increase the risk of heart failure, especially in men. High protein diet is mostly followed by people who are looking to lose weight; however, this study has shunned the idea. According to the researchers, proteins from fish and eggs were not linked to heart failure. As many people seem to take the health benefits of high protein diets for granted, it is important to make clear the possible risks and benefits of these diets, as per the researchers. Protein is found in foods like meat, poultry, dairy products, seafood, beans, peas and nuts, and it is considered essential for health bones, muscles and skin.
For the study, researchers studied 2,441 men, age 42 to 60 years, at the study's start and followed them for an average 22 years. Overall, researchers found 334 cases of heart failure were diagnosed during the study and 70 percent of the protein consumed was from animal sources and 27.7 percent from plant sources.
As per the researchers, higher intake of protein from most dietary sources was associated with slightly higher risk. Only proteins from fish and eggs were not linked with heart failure risks in the study. Earlier, a high protein diet was said to have increased the risk of heart failure among older women. Before this a number of studies have said that high protein diet actually helps boost metabolism, help in muscle building and aid weight loss.
It was found that the risk among middle-aged men was 33 percent high for all sources of protein, 43 percent for animal protein, 49 percent for dairy protein and 17 percent higher for plant-based protein. Researchers are still finding out the ideal amount.
While excessive high protein can be harmful, you can switch low protein diet. We suggest some foods that are low in protein content.
Fruits: apples, bananas, peaches, berries, grapefruit, et al
Grains: pasta, barley, bread, oats, rice, et al
Healthy fats: olive oil, coconut oil, avocadoes, et al
Vegetables: asparagus, peppers, broccoli, leafy greens, tomatoes, et al
Basically, it is important to know that low-protein diet may mostly contain less amount of animal protein; however, it is advised that everything eaten in moderation can help keep you fit.