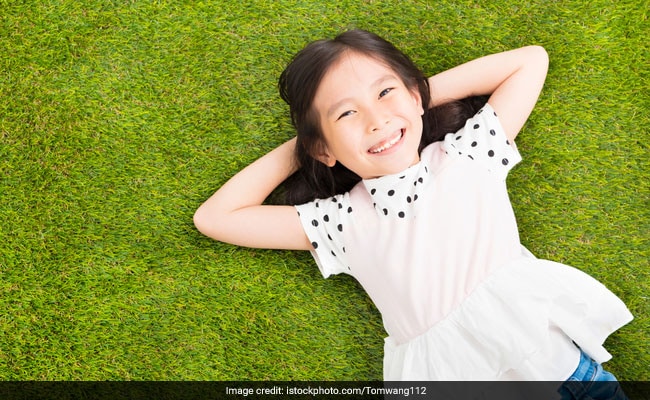 According to a study published in the Journal Environmental Health Perspectives, children growing amid greenery may benefit as their brain development is positively affected leading to better working memory and reduced inattentiveness. As per the researchers, primary school children raised in homes surrounded by more green spaces will tend to have larger volumes of white and grey matter in certain areas of their brain. Those anatomic differences are, in turn, associated with beneficial effects on cognitive function.
The researchers claim that the findings suggest that exposure to green space early in life could result in beneficial structural changes in the brain. This is the first study that evaluates the association between long-term exposure to green space and brain structure. For the study, the team of researchers examined 253 school children. Lifelong exposures to residential green space was estimated using satellite based information on the children's addresses from birth up through to the time of the study.
Brain anatomy was studied using high-resolution 3D magnetic resonance images. Working memory and inattentiveness were evaluated with computerised tests. The results showed that the long-term exposure to greenery was positively associated with white and grey matter volume in those parts of the brain that partly overlapped with those linked with higher scores on cognitive tests.
Apart from the green space and a clean environment, it is important to feed your kid foods that are known to help develop their brain power. We suggest some foods that you should definitely add to their daily diets.
1. Walnuts
Walnuts that are shaped like human brain are a great source of omega-3 fatty acids that work wonders for brain development, especially in kids. They also produce DHA that is an important source of the neurological system.
2. Oatmeal
Including oatmeal in breakfast daily will help cut off bad cholesterol in the child's bloodstream, further clearing the brain's arteries and improving memory.
3. Eggs
Eggs are almost every kid's favourite comfort food. You must add them to their daily diet as the egg yolks help in the formation of the neurotransmitter acetylcholine, which facilitates communication between cells helping improve memory.
4. Yogurt
Yogurt has calcium, protein and healthy fat content in it that helps in brain development. The probiotics in it may help enhance better mood and focus on one thing at a time.
With Inputs From IANS