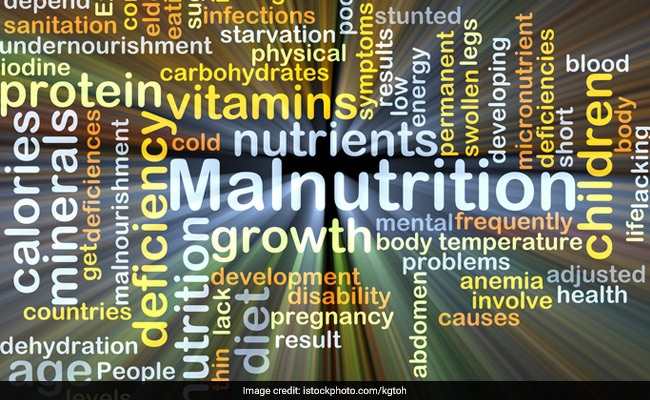 Highlights
Malnutrition in children can be acute or chronic
Children with acute malnutrition are thin relative to their health
Acute malnutrition is more life threatening than chronic
Would you have ever thought that peanut butter could actually treat malnutrition? According to the study published in the journal PLOS Medicine, replacing corn-soy porridge with a lipid-based nutrient supplement - fortified peanut butter - can improve treatment of acute malnutrition. The researchers during a trial in Burkina Faso in West Africa gave either lipid-based nutrient supplements (LNS) or corn soy porridge to at least 1,600 children with moderate acute malnutrition.
The team of researchers found that children who received the lipid nutrient supplement like fortified peanut butter experienced weight gain and the large majority of the weight gain was healthy lean tissue. "Previous studies of nutritional supplements have mainly looked at the effect on weight gain. It has been a concern that LNS, with its very high fat content, would result mainly in weight gain composed of fat," said Christian Fabiansen from the University of Copenhagen in Denmark.
"But by using a method based measurement of heavy water in the child's body we have found that LNS mainly increase lean mass, that is muscles and organs, which are important for immune function, survival and development," Fabiansen added.
Malnutrition in children can be acute or chronic. Children with acute malnutrition are thin relative to their health. Globally, more than 50 million children are affected by acute malnutrition. Acute malnutrition is more life threatening than chronic. In chronic malnutrition, children are short relative to their age. More than 30 percent of children in the world have chronic malnutrition.
Previous research focused on treatment of severe acute malnutrition. Those with the most severe acute malnutrition have more than 10 times increased mortality, and those surviving may suffer from impaired development, compared to children without malnutrition.
But all this can be prevented if children are treated early, while they only have moderate acute malnutrition.
With Inputs from IANS