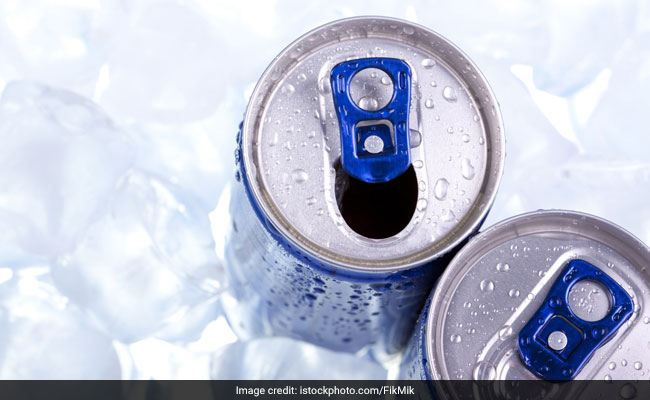 Highlights
Caffeine can cause major health conditions
Energy drinks can be life threatening, especially for BP patients
These drinks may also disrupt sleep patterns and cause anxiety
According to the National Institute of Health, caffeine can cause major health conditions, including problems with the heart and blood vessels. One couple apparently learned the hard way when the husband was left with a hole in his skull and suffered a brain haemorrhage after what doctors said was due to excessive energy drink consumption. As per the NIH, the number of energy drink related emergency rooms visited doubled between 2007 and 2011, especially people over the age of 40. Energy drinks can be dangerous because large amounts of caffeine may cause serious heart rhythm, blood flow and blood pressure problems.
Researchers with the American Heart Association had warned that energy drinks can be life threatening, especially for those who already have blood pressure or cardiac issues. These drinks may also disrupt sleep patterns, cause heart palpitations and anxiety, contribute to digestive problems, increase blood pressure and lead to dehydration, as per the NIH.
When you have natural energy boosters, why would you want to switch to any artificial ones? Here's a list of natural energy drinks that you could consume in order to ward off any health risks.
1. Coconut water and lime
Coconut is known to be a nature's energy potion as it has enough nutrients to save you from tiredness. Plenty of athletes swear by it and always keep a bottle handy during and after workout sessions.
2. Green mango refresher
Green mangoes are available everywhere and we are already familiar with the green mango plus salt plus spice combination. Make this amazing energy drink with mango pulp, rock salt, black salt, sugar, chili powder and a pinch of soda.
3. Kokum energy drink
Kokum is also a well-known energy drink that you can drink after or before your workout or whenever you feel low. All you need is coconut water, kokum syrup, lemon juice and rock salt to make a perfect energy drink.
4. Banana smoothie
Banana and coconut water are packed with important nutrients like potassium, so when both are put together, you get a powerhouse of a drink. All you need is banana, coconut water, orange or mosambi juice and dahi to make a delicious smoothie.