The festive season is here in full swing and we cannot contain our excitement. This year Diwali would be celebrated on 14th November, 2020. Diwali celebrates the homecoming of Lord Ram after defeating the demon king Ravana. Decorating the house with multi-coloured rangolis, oil lamps and lights, wearing new clothes and feasting till your heart's content; there are multiple reasons that make Diwali one of our favourite festivals. Although, we have to admit, that our most favourite bit about Diwali is the food. From indulgent desserts to lip-smacking savouries, the list of Diwali special foods is endless. If you enjoy all things good, greasy and decadent, here are some traditional Diwali foods that have to be a part of your foodie bucket list this festive season.
(Also Read: Here's How To Make Your Diwali Healthy)

7 Traditional Diwali Foods You Must Include In Your Diwali Menu This Festive Season

1. Kaju Katli
You saw this coming! The much-loved festive staple has had us latching onto it faster than any force in the world. Made of pounded cashews, milk and garnished with silver varq, this diamond shaped sweetmeat is a must have this Diwali. Here's the recipe of kaju katli.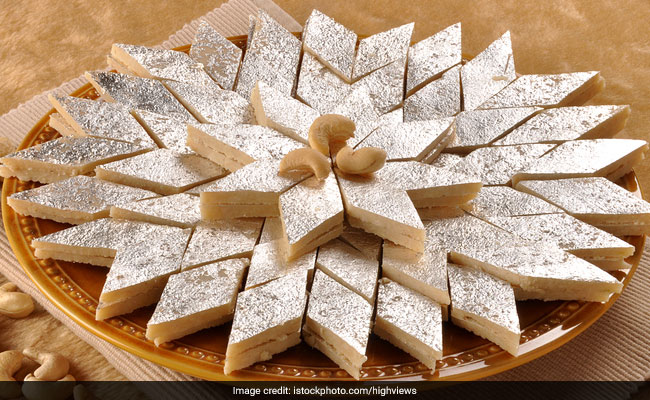 The much-loved festive staple kaju katli is a must have
2. Chakli
Also known as murukku, this coiled and crunchy snack is one of the significant parts of Diwali faral (Diwali food menu), an assortment of snacks consumed in Maharashtrian households on occasion of Diwali and Narak Chaturdashi. It is made of besan and carom seeds and serves as a nice contrast to the overload of sweets during the festive season. Here's the recipe of chakli.
3. Aloo Tikki
Crispy, fiery and ever-so delighting potato patties served with delectable chutneys and dahi is a visual treat that can get us salivating in any part of the world, at any time. Here's the recipe of aloo tikki.
4. Dahi Bhalla
Chaat lovers, raise your hands! Chaat items are a huge hit around Diwali. Round crispy fried disks and spongy bhallas slathered with sweetened curd, freshly made chutneys and chaat masala, will leave you licking your fingers too. Here's the recipe of dahi bhalla.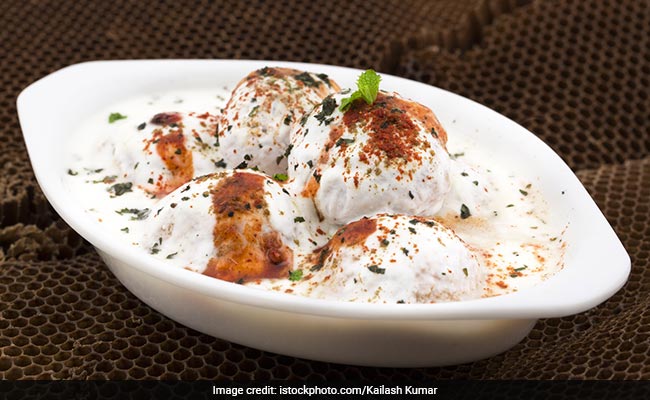 5. Samosa
We do not need an excuse to binge on our favourite samosas, but this festive season, we can surely make the experience special, right? Instead of going to your nearby halwai, try making these toothsome moong dal samosas at home. Serve them with fresh mint chutney and ring in the festive season in style. Here's the recipe of samosa.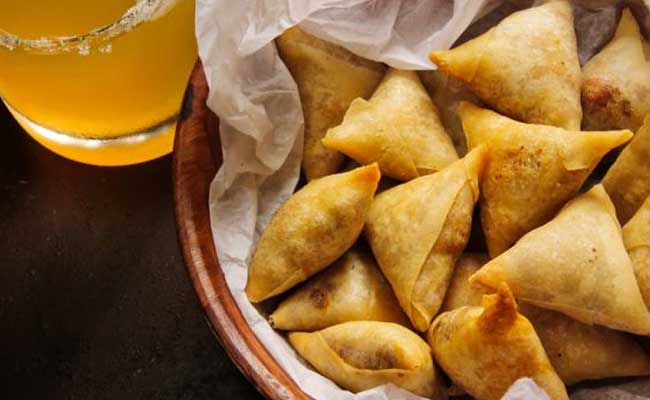 6. Namak Pare
A crispy snack bursting with the distinct flavour of kalonji (onion seeds). This bite-sized snack is perfect for those who are not too fond of sweets. Here's the recipe of namak pare.
Puffy pooris stuffed with urad dal, green chillies, and a range of spices is a treat to the soul. Team them up with delightful potato curry and you have a winner! Here's the recipe of bedmi puri and aloo.


Here's wishing all of you a very foodie and Happy Diwali 2020!