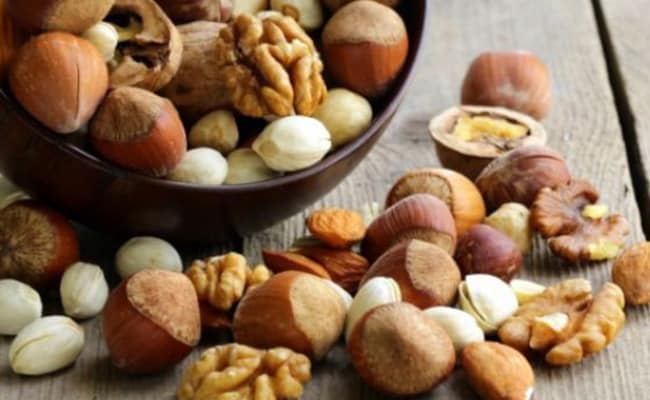 Diabetes is one health condition that is incurable and is a threat to many in the recent times. It is a chronic disease where the pancreas is not able to produce enough insulin or the body is unresponsive to it, resulting in unstable blood sugar levels. Diabetes can be well managed through a healthy diet and exercises and by leading a fit lifestyle. Most health experts suggest that adding protein- and fibre- rich nuts to your diabetes diet. In fact, research in Louisiana State University found that people who regularly eat tree nuts like almonds, pistachios, walnuts and cashews, have lower risk of developing type-2 diabetes and heart diseases. Another study published in the Journal of the American College of Nutrition suggested that nut consumption was associated with a decreased prevalence of selected risk factors for cardiovascular diseases, type-2 diabetes, and metabolic syndrome. Here's why nuts may be great for managing blood sugar levels.
Nuts for diabetes | How nuts help manage blood sugar levels
As per the American Heart Association, people with type-2 diabetes are two to four times likely to die of heart disease as compared to those without it. The healthy fats in nuts protect your heart, further preventing heart diseases and related conditions.
What's more, nuts are said to help regulate blood sugar levels, which makes them a good option for snacking. Almonds have been shown to slow down the blood sugar response when eaten with carbohydrate-rich foods, as per a study published in the journal Metabolism.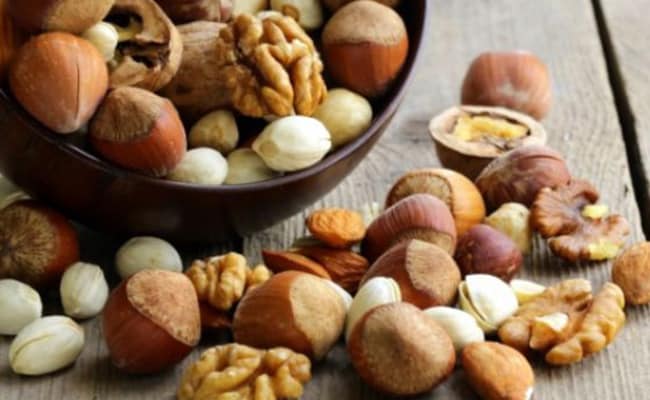 Nuts are known to be low-glycaemic foods, which is a ranking of carbohydrate according to how they affect blood sugar levels. They have a limited amount of dietary carbohydrate; therefore, it has a little effect on your blood glucose levels.
(Also Read: What Is The Best Time To Consume Nuts? We Find Out)
Here are a few nuts that are said to be great for diabetics:
1. Walnuts
According to a study published in the Diabetes Care journal, including walnuts in the diet of patients with type-2 diabetes significantly improved their cholesterol profile, reducing the risk of heart disease. Walnuts are known to have more fibre as compared to other nuts. Fibre tends to digest slowly, resulting in instant spikes in blood sugar after meals.
(Also Read: 5 Best Nuts To Consume While On A Weight Loss Journey)
2. Almonds
Almonds are said to decrease post-meal blood sugar spikes. A study found out that eating almonds may help increase insulin sensitivity in people with pre-diabetes.
3. Cashew
Cashews are lower in fat as compared to other nuts. Over 75 percent of the fat in cashews is oleic acid, which is also known to be a heart-healthy mono-unsaturated fat. Moreover, cashews are responsible for lowering blood sugar levels.
Most health experts suggest taking about a handful of nuts every day to enjoy a healthful life. Make sure you consult a doctor before switching to nuts and also check for any allergies.
Disclaimer: This content including advice provides generic information only. It is in no way a substitute for qualified medical opinion. Always consult a specialist or your own doctor for more information. NDTV does not claim responsibility for this information.