Breakfast is often dubbed as the most important meal of the day. Skipping breakfast has been linked to weight gain, reduced metabolism and low energy levels. If the findings of a latest study are to be believed, the timings at which you take your breakfast may also impact your weight loss journey significantly. According to the findings, modest changes in breakfast and dinner times can reduce body fat. The study published in the Journal of Nutritional Science was conducted over a span of 10 weeks. The study aimed to investigate the effects of 'time-restricted feeding' (a form of intermittent fasting).

The research was led by Dr. Jonathan Johnston from the University of Surrey. The team tried to study the impact changing meal times has on dietary intake, body composition and blood risk markers for diabetes and heart disease.

For the study participants were split into two groups - those who were required to delay their breakfast by 90 minutes and have their dinner 90 minutes earlier, and those who ate meals as they would normally. Participants were required to provide blood samples and complete diet diaries before and during the 10-week intervention and complete a feedback questionnaire immediately after the study.
It was revealed through the findings that those who changed their mealtimes lost on average more than twice as much body fat as those in the control group, who ate their meals as normal. There were no restrictions on what participants could eat.
Those who changed their mealtimes ate less food overall than the control group. As part of the study, researchers also examined if fasting diets are compatible with everyday life and long-term commitment.
Dr. Jonathan Johnston, said, "Although this study is small, it has provided us with invaluable insight into how slight alterations to our meal times can have benefits to our bodies. Reduction in body fat lessens our chances of developing obesity and related diseases, so is vital in improving our overall health."
Here Are Some Delicious Weight-Loss Friendly Breakfast Ideas You Can Try:

1. Oatmeal

Oatmeal is a great breakfast option that is rich in fibre, which keeps you fuller for longer, thereby preventing hunger pangs and binge-eating. Oatmeal is also a slow-release carbohydrate. Eating this about three hours before exercise is known to burn more calories.
2. Eggs

Eggs are the most common breakfast options that you can bring into use for your breakfast. Lose weight with a boiled egg, poached egg or steamed eggs. Both egg white and egg yolks both are said to come loaded with lots of protein in them. Eggs are healthy for consumption all year round.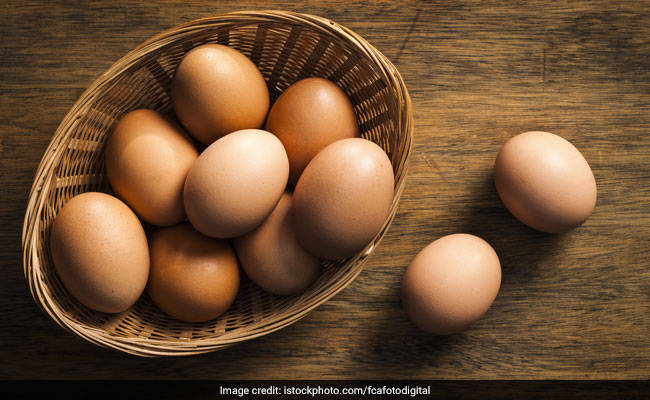 3. Sprouts

High protein legumes yield high protein sprouts; therefore pick lentils and kidney beans to ensure that you eat enough sprouts for the day. Sprouts are one of the best foods to meet your daily protein requirements.
4. Steamed Idli
The soft and cushiony idli is light, easy to make and serves as a great breakfast option, according to Bangalore based nutritionist Dr. Sood.
5 . Poha
Poha is basically flattened rice, often seasoned with salt and pepper to make into a delicious snack. You can also season them with onions, potatoes and seasoning like chillies, lemon and curry leaves.
(With inputs ANI)
Get Breaking news, live coverage, and Latest News from India and around the world on NDTV.com. Catch all the Live TV action on NDTV 24x7 and NDTV India. Like us on Facebook or follow us on Twitter and Instagram for latest news and live news updates.