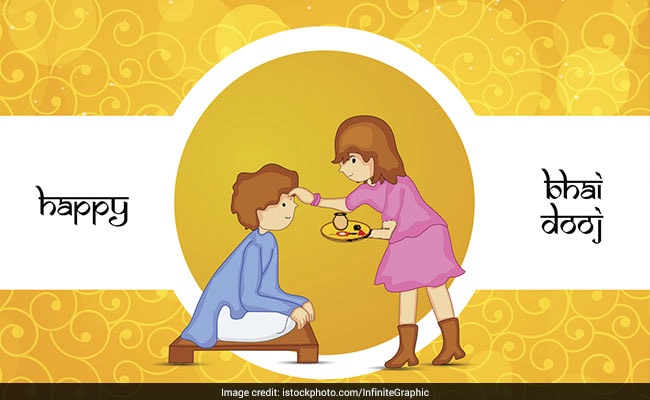 Highlights
Bhai Dooj 2017 falls on 21st October, Saturday
Bhai Dooj is celebrated on the second day of Shukla Paksha
Sisters apply tilak on the foreheads of their brothers and seek blessings
Bhai Dooj is a popular Hindi festival celebrated two days after
Diwali.
Bhai Dooj 2017 falls on 21st October, Saturday. As per the Gregorian calendar, Bhai Dooj is celebrated on the second day of Shukla Paksha in the month of Kartika (between October and November). The festival commemorates the beautiful brother-sister bond. The significance is similar to that of Raksha Bandhan but the ceremonies differ. On this day, sisters apply
tilak
on the foreheads of their brother and seek their blessings. They pray for each other's happiness and prosperity and exchange some gifts as a token of gratitude.
Bhai Dooj is also known as Bhau Beej in Goa, Maharashtra and Karnataka, Bhai Tika in Nepal, Bhai Phota in Bengal, and Ningol Chakuba in Manipur. The names may differ but the essence of the festival remains the same. The 'Tika Ceremony' is the highlight of the festival where sisters apply vermilion,
dahi
and raw rice on the forehead of their brothers. After this, the sisters do an
aarti
and offer sweets to their brothers.
History of Bhai Dooj
According to folklore, the God of Death - Yama once visited his sister Yami or Yamuna on this special day. Yami welcomed him by doing an aarti and
tilak
ceremony. She also offered him a beautiful garland and sweets and Yama in return showered her with gifts. After the ceremony, Yama declared that all the brothers who are applied
tilak
by their sisters will never be fearful in life. This is probably how the tradition of celebrating Bhai Dooj or Bhai Phota began which is also known as Yama Dwitiya.
According to another story popular in the Hindu mythology, when Lord Krishna returned to his sister Subhadra after killing demon king Narakasur, he was welcomed with
tilak
,
aarti,
flowers and sweets.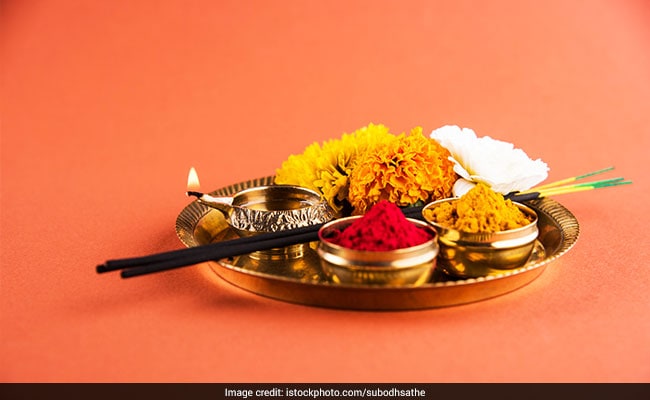 Bhai Dooj 2017 falls on 21st October, Saturday.

Bhai Dooj Celebrations
Sisters pray to Gods and Goddesses to bless their brothers and save them from all problems and the brothers promise to protect their sisters. In some places, many traditional rituals are followed to perform the
tika
ceremony. For instance, sisters make a seat with rice flour and the brothers sits in it while the
tika
ceremony is being performed. They apply a paste of rice and
sindoor
on their brother's arms and then pour holy water. In West Bengal, sisters apply
'phonta'
or sandalwood paste on their brother's forehead and therefore, the festival is also known as Bhai Phota.
Later, flowers of
kaddu
(pumpkin), betel leaves, betel nut and coins are offered. Thereafter, the
tika
is applied and the aarti is performed. In Maharashtra, a sweet dish called
basundi poori
or
kheerni poori
is prepared to celebrate Bhai Dooj.
Bhai Dooj Date and Tika Muhurat Time
Date:
Saturday, 21st October 2017
Bhai Dooj Tika Muhurat:
13:31-15:49 (1:31 PM - 3:49 PM)
Happy Bhaiya Dooj!