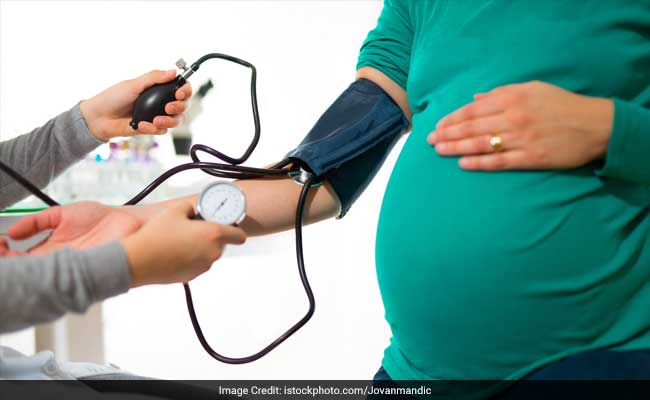 Air pollution has taken a toll on our health in the recent past. Turns out it may also create a major problem for babies who are yet to be born. According to a study published in journal Environment International, babies' exposure to high levels of air pollution in the womb may lead to a type of DNA damage, typically associated with ageing, known as telomere shortening. Telomeres are the caps at the end of each strand of DNA that protect our chromosomes.
Babies exposed to air pollution in the utero, showed high levels of PAH-DNA cord adducts- a biomarker for exposure to polycyclic aromatic hydrocarbons, a toxic component of air pollution from coal plants. "An individual's telomere length at birth is known to influence their risk for disease decades later during adulthood," said Deliang Tang, Professor at the Columbia University in the US.
While air pollution cannot be completely wiped off our environment, we can change out eating habits and lessen the many effects of the same. Mothers-to-be can eat the following foods to ensure a safe pregnancy and a healthy baby.
1. Vitamin C rich foods
Vitamin C is touted as one of the most important antioxidants that have the ability to repair and aid tissue growth. This water soluble vitamin helps eradicate the effects of free radicals in the body. Consuming sufficient amount of vitamin C may help combat the many effects of air pollution.
2. Vitamin E rich foods
Vitamin E is responsible for creating a defense mechanism against injury to human tissues. It helps fight against the damage of tissues and eventually build a stronger immunity. Include more spices and herbs in your diet to ensure a good immunity.
3. Omega-3 fats
Omega-3 fatty acids are best for heart health. These foods help fight against the harmful effects of air pollution. Some of the omega-3 fatty acids rich foods may include green leafy vegetables, legumes and certain seeds.
4. Magnesium rich foods
Magnesium is a mineral that helps boost your natural defenses and relaxes your lungs from the excessive pressure. Some of the foods rich in magnesium may include yogurt, figs, et al.
While these important foods are great for building a better immunity system; ensure that you are not allergic to any of them. Consult your gynecologist before switching to any new food in your diet.