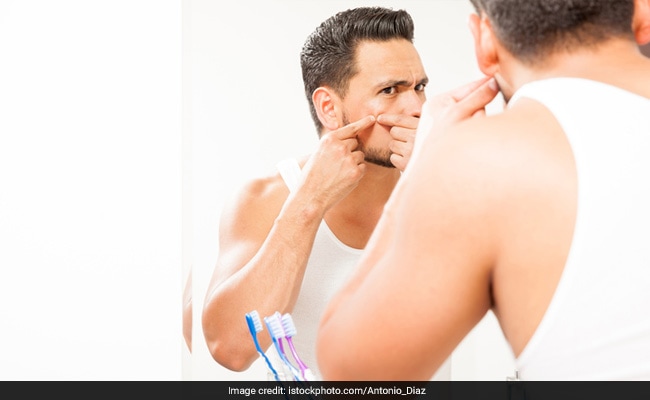 Highlights
Think beauty rituals and skin care regime is only a woman's prerogative?
Men's skin also need utmost care
Men have firmer skin which is difficult to clean
Think beauty rituals and skin care regime is only a woman's prerogative? Think again! Although men have firmer skin with more collagen - which by the way, makes their skin less prone to ageing - their skin also withstands more damage as compared to a women's and is often poorly maintained. A basic skincare regime can go a long way in helping men maintain a healthy looking, problem-free skin. Take a look at the following points.
- Exfoliation is extremely important to wash off dirt and excess oil from the skin.
- Cleansing should also not be skipped, perform twice a day.
- Once exfoliation is done, care should be taken to ensure that the pores are closed.
- Sun protection is imperative.
- Although moisturizing is extremely important, make sure that you keep your system well hydrated. Drink plenty of fluids for a glow that comes from within.
Foods for skin care
When it comes to diet, the thumb rules remains almost the same for both men and women. Add fresh fruits and veggies to your diet and consume a well-balanced meal. Dependence on junk food, a sedentary lifestyle, alcohol abuse and smoking will harm your skin and health. The more colourful your meals look, the better it is for your health and skin. Bright coloured foods are laced with antioxidants that not only help repair cell-damage but also help make the skin and healthy.
Sugar for skin care
This everyday ingredient is not only enough to sweeten your meals but can also help maintain a healthy, glowing skin. As mentioned above, men have tougher, firmer skin, which makes the maintenance and the cleaning process a bit strenuous as compared to women's. Sugar is one such ingredient that can easily be incorporated into a man's skincare ritual. It is one of the most popular choices as a natural ingredient for exfoliation. Three common ingredients that can be added to granulated sugar for skin care purposes would be - lemon juice, honey and milk. Use these ingredients to arrive at a range of homemade scrubs to get of dirt and clogged pores.
Chat with a certified dermatologist to understand your skin type and what ingredients will best suit your skin.