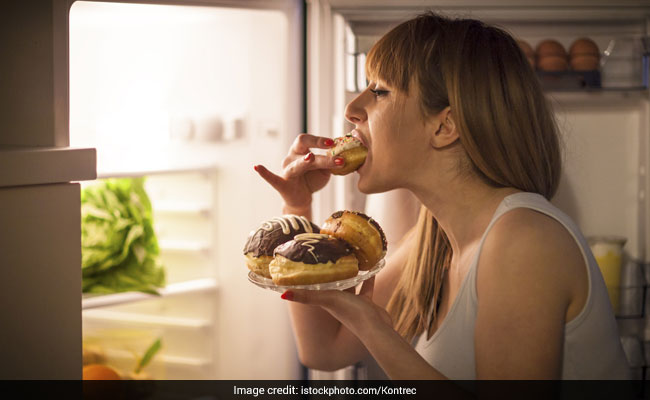 Highlights
Eating disorders may be treated casually, but may turn in nightmares
These disorders have seen a rise at an alarming rate
Disorders like anorexia nervosa and binge-eating are life threatening
Eating disorders may be treated casually; however, they might turn into your worst nightmares. They consist of a range of psychological disorders characterized by abnormal or disturbed food habits. These disorders have seen a rise at an alarming rate in the recent times. Disorders like anorexia nervosa, binge-eating etc., have life-threatening conditions that affect a person's emotional and physical health. Now it has emerged that women with eating disorders- disturbed or abnormal eating habits are more likely to be charged with theft and other crimes. In an analysis of nearly 9,60,000 females, individuals with eating disorders were more likely to be convicted to theft and other crimes.
The study published in the International Journal of Eating Disorders revealed the results, The incidences of theft and other convictions were 12% and 7%, respectively, in those with anorexia nervosa, 18% and 13% in those with bulimia nervosa, and 5% and 6% in those without eating disorders. The associations with theft conviction remained in both anorexia and bulimia nervosa even when adjusting for psychiatric comorbidities and for familial factors
Shuyang Yao, lead author of the International Journal of Eating Disorders study suggested that the results highlight forensic issues as an adversity associated with eating disorders. Criminal convictions can compound disease burden and complicate treatment. Clinicians should be sure to conduct routine reviews of criminal history during assessments for eating disorders.
The findings also suggested that the research is still needed to investigate the potential mechanisms underlying the relationship between crime and eating disorder psychopathology and also the efforts to determine how best to address this relationship in treatment.