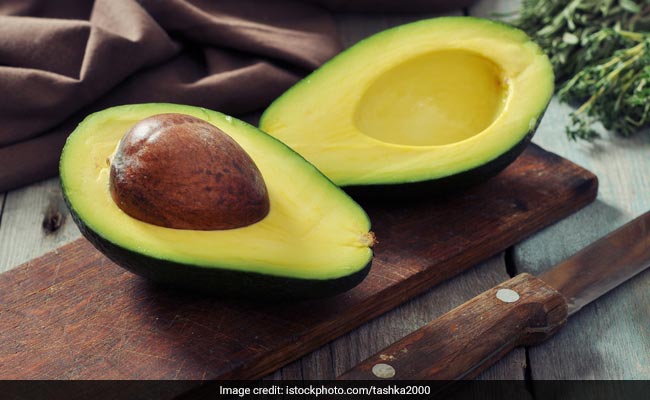 Highlights
Avocado has long been touted for its health benefits
Numerous studies have shown it's powerful beneficial effects on health
Now you may have a better reason to add avocados in your diet
Avocado has long been known for its health benefits, considering the presence of healthy fats. Numerous studies have shown that it has powerful beneficial effects on health. Now you may have a better reason to add avocados in your diet. According to a study published in the Journal Nutrients, consuming daily a fresh avocado, a nutrient-rich, cholesterol-free fruit with naturally good fats, may help boost cognitive function that may include working memory and problem solving skills in elderly people.
Lutein that is found in avocados is a carotenoid, or pigment, commonly found in fruits and vegetables that accumulates in the blood, brain and eye and may further act as an antioxidant agent and anti-inflammatory agent.
The findings suggested that the adults aged 50 years and over ate one fresh avocado a day for about six months experienced about 25 percent increase in lutein levels in their brain and eyes that resulted in significant improvement in problem-solving skills and working memory.
"The results of this study suggest that the monounsaturated fats, fiber, lutein and other bioactives make avocados particularly effective at enriching neural lutein levels, which may provide benefits for not only eye health, but also for brain health," said lead researcher Elizabeth Johnson from the Tufts University in Massachusetts.
Eating avacadoes also indicated progressive improvement in other cognitive skills such as attention levels, memory and processing speed.
"Furthermore, the results reveal that lutein levels in the eye more than doubled in subjects that consumed fresh avocados, compared to a supplement. Thus, a balanced diet that includes fresh avocados may be an effective strategy for cognitive health," Johnson added, in the paper published in the journal Nutrients.
In a study, researchers from the University of Texas Rio Grande Valley reported that avocado seed husks, which are usually discarded along with the seed, contain a plethora of useful chemical compounds.
With Inputs from IANS