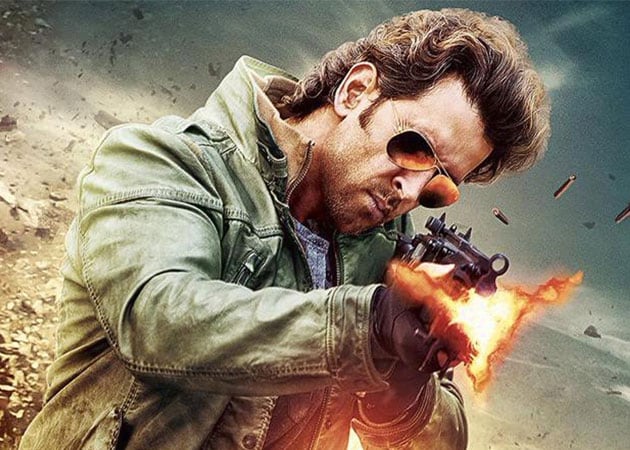 Mumbai:
Actor Hrithik Roshan, who battled brain injury and split from wife Sussanne while shooting for his upcoming film
Bang Bang
, says the film is special for him as it helped him overcome the "personal challenges" that he was going through in his life.
The film was delayed as Hrithik underwent a brain surgery following an injury that he had sustained while doing a stunt in the Siddharth Anand-directed movie. His injury was followed by the end of his 13-year-old marriage. He also had to walk out of Karan Johar's
Shuddhi
.
"
Bang Bang
was a dream of mine. It is a different matter that it took so much time to complete because of my personal challenges - both emotional and physical. But I got through. I kept myself very very strong. This is why I call
Bang Bang
my biggest victory. Just completing the film has been a victory," Hrithik told PTI in an interview over phone from Mumbai.
The 40-year-old actor said the gruelling shoot of the film helped him forget his personal setbacks.
"I think the solution to every problem lies in moving forward. If you sit and think 'why this is happening to me' then you are wasting the life within you. Spreading more smiles frees you up and fills you up in best possible ways," he added.
Produced by Fox Star Studios and also starring Katrina Kaif,
Bang Bang
releases on October 2.
Hrithik, who calls his upcoming movie the best looking film of his career, feels he is attracted to action-thrillers.
"I think I am attracted to action movies. I am a very extreme person. I love action. They come to me naturally but I am not opposed to doing films where there is no action."
Hrithik says he re-shot many scenes that Siddharth had done with the help of his stunt doubles while he was recuperating from the brain surgery.
"Siddharth was very caring as a director and friend. We became friends while doing this film. He did his best to help me but I realised that I had to give my best too. He had a vision and I had to push myself to complete that. The shots with the stunt doubles were good but I could see myself doing it and we ended up re-shooting the whole thing," he said.
The actor is happy that the film's look is being appreciated by the audience with the trailer getting maximum hits online.
He, however, has avoided doing the usual television rounds that are customary before a big Bollywood release.
"I believe that people need to be aware about the trailer and the release date of the film. That's how they decide whether they want to watch the movie or not. I am not against appearing on TV shows to promote the film. I did all that for
Krrish 3
and it was a success but I did nothing for
Dhoom 2
and that also did well. We have been following a herd-mentality as there is this perception that your film will not reach its audience if you don't appear on TV shows. I am not sure how I help by sitting in a chair and talking about myself. I may be wrong but I want to know for myself whether it works or not. I want to know the truth."