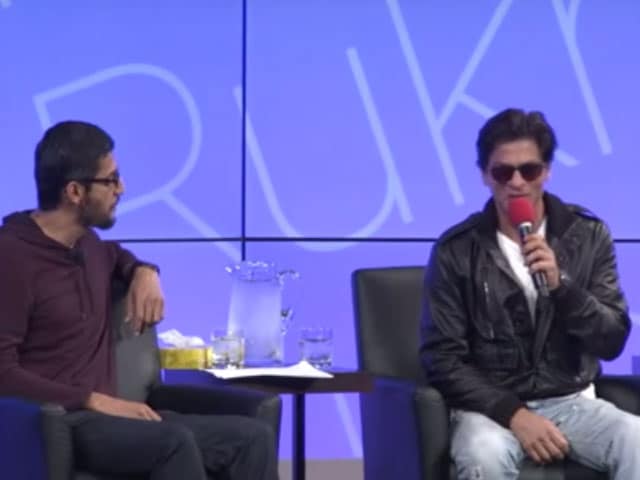 New Delhi:
Last October, Bollywood actor Shah Rukh Khan told the hooting crowd at the Googleplex that he wanted to be a software engineer, not an actor. "No, really. I look stupid but I'm not, I'm really intelligent. I did electronics and got 98," SRK told the disbelieving Google crowd. He took the IIT entrance exam, even. "Those were the days of diodes and triodes, not chips and things."
SRK, now pushing 50, convinced at least one person at Google - Sundar Pichai, the new Google CEO, who told the actor to let him know if he wanted to switch careers.
SRK, who participated in a 30-minute chat with Sundar Pichai at Googleplex, was promoting his film
Happy New Year
. On his way to the chat, he was ambushed by a Google flash mob dancing to the song
Indiawale
from
Happy New Year
. As Mr Pichai tells it, SRK promptly joined the dancers.
There's plenty more that SRK and Sundar Pichair chatted about. Watch here: