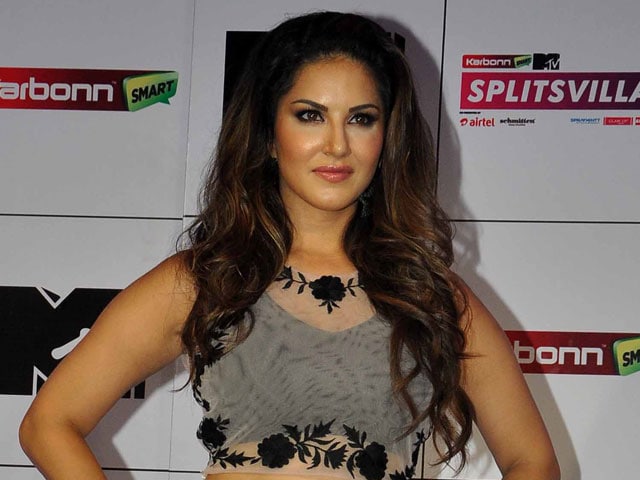 Mumbai:
Bollywood actress Sunny Leone says she is not bothered by the alleged "baseless comments" made by Rakhi Sawant and Celina Jaitley about her.
"They are useless and baseless comments. It is unprofessional. You would never see an actor or actress speaking bad in the way they have. So it's their problem, I don't care about it," Sunny told reporters here last evening.
"I am here to do good work and I will focus on doing that," she added.
Rakhi Sawant had taken a dig at Sunny Leone, telling the star 'to return to where she came' from while Celina Jaitley had accused the actress and her husband Daniel Weber for failing to vacate the house which she had rented to them and causing 'plunder and destruction.'
The former adult film actress made her Bollywood debut with
Jism 2
after which she featured in
Ragini MMS 2
and did special songs in several films.
When asked about the level of acceptance towards her now that she is working with A-list actors, Sunny said, "As far as the acceptance goes I have acceptance from my fans. from this channel MTV, being in films, which is important. When it comes to doing film with A-listers, that we will see in the future," Sunny said.
The actress is back to hosting the eighth season of
MTV Splitsvilla
with VJ Rannvijay Singh.
"I had lot of fun, it was nice doing this season. It was a completely different experience as Rannvijay's personality is loud, funny, he is energetic. It is infectious. It is easy to work with him," Sunny said.
"I always wanted to be part of a show like this, being associated with a brand like MTV. It is like a dream. We had lot of fun. It has been a great journey. This season Ranvijay made it more fun. We worked hard, shot for a long time but had lot of fun as well. The contestants are amazing," she said.
Splitsvilla
is based on an American dating reality show.
On some tips to people who have been through break-up and how to deal with it, Sunny said, "There were few moments when we saw contestants breakdown. It is not the end of the world, things will change, it is going to get better. One must get a good night nap, it is okay to be upset. When you are breaking up with someone it is not going to be easy."