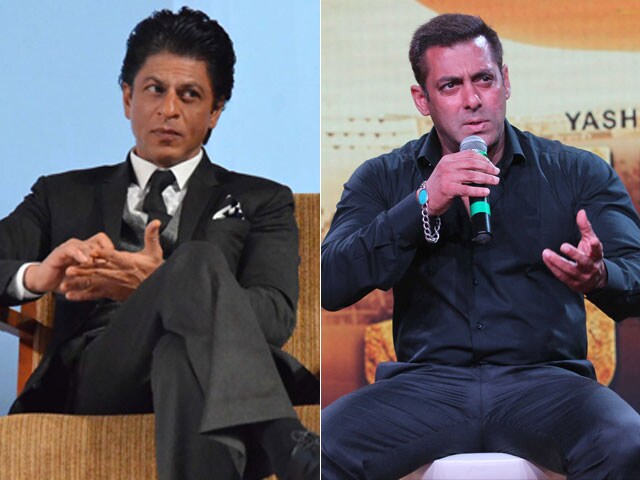 Highlights
Shah Rukh Khan said that he is 'nobody to judge' Salman Khan
It is not about taking sides: Shah Rukh Khan
Salman has been criticised by Kangana and Anurag Kashyap for his comment
New Delhi:
Should actor Salman Khan apologise for having compared himself to a "raped woman" while filming
Sultan
? His colleague Shah Rukh Khan says he isn't qualified to offer an opinion.
SRK, 50, told reporters on Thursday: "In the last few years I have come to realise that I have made so many inappropriate comments myself. I don't think I am someone to sit in judgement for anybody else's comment. To be really honest, it is not about taking sides."
"I myself speak such a lot (inappropriately), who am I to judge him on this? Personally speaking, I don't think I am anyone to comment on this. I am so inappropriate myself. I have said some really wrong things also," SRK, who has made the films
Karan Arjun
and
Hum Tumhaare Hain Sanam
with Salman, told reporters on Thursday.
Hours later, he tweeted this reaffirmation of brotherhood:
Bhai bhai on bike bike. No pollution...bhai says "Michael Lal Cylcle Lal." pic.twitter.com/GdD6RwSe9V

— Shah Rukh Khan (@iamsrk) July 1, 2016
Last year, Shah Rukh Khan was criticised for his remarks on intolerance, when he told NDTV in an exclusive interview that "religious intolerance, or intolerance of any kind, is the worst thing and will take us to the dark ages."
Two weeks ago, Salman Khan, also 50, described filming
Sultan
's wrestling scenes in these terms: "When I used to walk out of the ring, after the shoot, I used to feel like a raped woman. I couldn't walk straight."
He was summoned by the National Commission of Women on Wednesday but failed to appear. He sent a lawyer's letter in response about which, the women's body chief Lalitha Kumaramangalam, said, "from the first prelude of the letter, he hasn't apologised."
Salman has been summoned again by the National Commission for Women on July 8.
Salman Khan has been criticised by actor Kangana Ranaut, director Anurag Kashyap and singer Sona Mohapatra. Others, like Nawazuddin Siddiqui, Sonu Sood, Subhash Ghai and Pooja Bedi, have taken his side.
Salman's brother Arbaaz
excused the comment in this manner: "There are some things which we say while talking but we should look at the intention - why was it said? I definitely have no doubt that whatever Salman said, the intention was not wrong. It was just the kind of (statement) where we compare things - 'I worked like a donkey' so now people will say you used the word donkey so some animal activist will come after you."
The actor's father, writer Salim Khan, tweeted an apology and appealed for forgiveness on his son's behalf.
Watch: