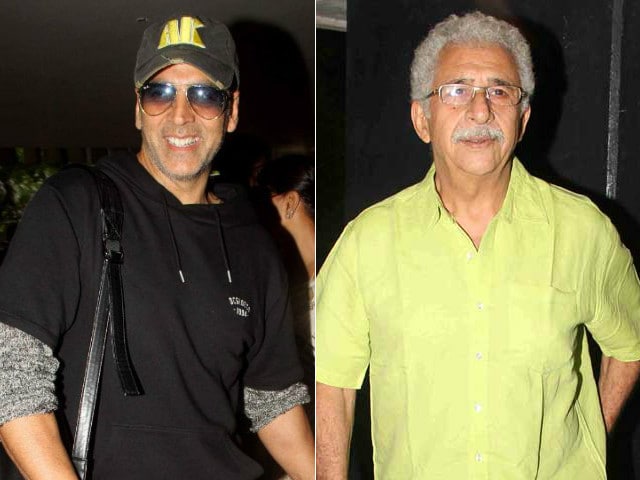 Highlights
'I think Mr Khanna was a very limited actor,' Mr Shah said
Naseeruddin Shah apologised for his comments on Rajesh Khanna
'Everything is over now. Let's move on,' said Akshay Kumar
Mumbai:
Actor Akshay Kumar said that he would not like to comment on actor Naseeruddin Shah's remarks about his late father-in-law, actor Rajesh Khanna,
as Mr Shah has already apologised
.
"It's ok. Everything is over now. He (Naseeruddin Shah) apologised. Let's move on," Akshay said in an interview. "He apologised and it's over. There is nothing so don't try to get something from me so that you can write something," the
Special 26
actor added.
Earlier in July, Mr Shah said in an interview: "It was the 70's when mediocrity came in Hindi films. That's when the actor called Rajesh Khanna joined the industry. For all his success, I think Mr Khanna was a very limited actor. In fact, he was a poor actor. Intellectually, he wasn't the most alert person I have ever met. His taste ruled the industry."
Akshay, however, said that the matter should be buried now. "Let the industry be together. When someone has apologised, you should be gracious enough to say it's over," he added.
(Except for the headline, this story has not been edited by NDTV staff and is published from a syndicated feed.)