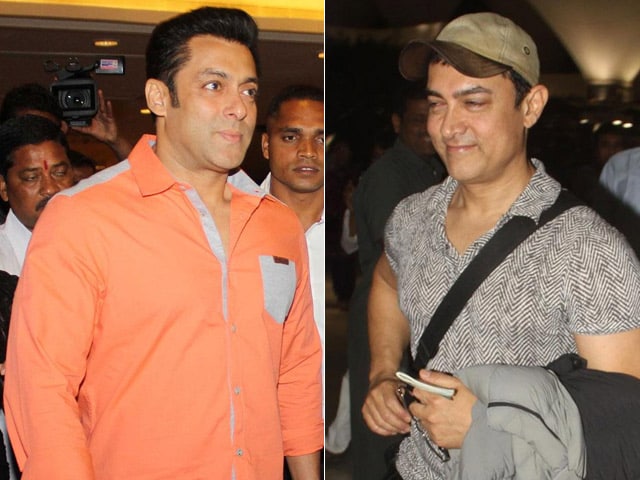 Mumbai:
Director Nikhil Advani said that he has learnt from superstars Salman Khan and Aamir Khan to present things in a clear way in his films even as he lauds Shah Rukh Khan's selflessness as an actor.
Nikhil directed Shah Rukh in
Kal Ho Na Ho
and Salman in
Salaam-E-Ishq
. Aamir has helped him with his upcoming film
Katti Batti
, which stars his nephew Imran Khan along with Kangana Ranaut.
"Both Salman and Aamir sat on the edit table for
Hero
and "
Katti Batti
, respectively. Both say the same things - to present things in a clear way in the film. This is what I have learnt from them," Nikhil told PTI.
"I think the greatest strength that Shah Rukh has an actor is when he approaches a scene he knows he is going to be fantastic, but he tries how to make everybody else fantastic. He is very selfless as an actor," he said. Nikhil has no plans to direct any of the Khans in near future. "They (Khans) choose their directors. Directors don't choose them," he said.
The director added that has no qualms about taking help from superstars for his films. "When I am taking help from Salman and Aamir for a film, it doesn't mean that I am demeaning myself as a director. They give me a feel that it is a collaborative effort. Rishi Kapoor and Raj Kapoor used to show their films to watchman so who am I? I have learnt all these things from them," he said.
Nikhil has directed Salman's upcoming home production
Hero
, which marks the Bollywood debut of Suniel Shetty's daughter Athiya and Aditya Pancholi's son Sooraj.
The
D Day
director revealed that Salman was very much involved in almost every aspect of the project. "He was involved in choosing Sooraj Pancholi and Athiya Shetty. He did contribute for music. He has sung a song. He was there for the edit," he said. (Also Read:
Salman Khan Trims Hero by 30 Minutes
)
On his association with Aamir, he said, "Aamir is very much involved with
Katti Batti
". I had narrated
Katti Batti
to Aamir a year back and he gave me 15 points for the changes. He said he did not like the story and did not like the film. I was disheartened." (Also Read -
The Aamir Khan Effect: How Katti Batti Was Transformed
)
Later, Aamir called up Nikhil and asked him to change a certain thing in the film.
"I made the change. One year later when I showed him the film he was crying and said he saved my film. The last 20 minutes of the film is dedicated to Aamir Khan," he said. (Also Read:
Aamir Khan Cried and Cried in Katti Batti. Twitter Found This Hilarious
)
"According to Aamir, this film is Imran's best performance and he called up Kangana and said she is outstanding. He asked me to bring clarity in the film and he sat with me on the edit and in a week we made the changes," Nikhil said. (Also Read:
Kangana Won't Play a Character as 'Tragic' as Katti Batti's Payal Again
)