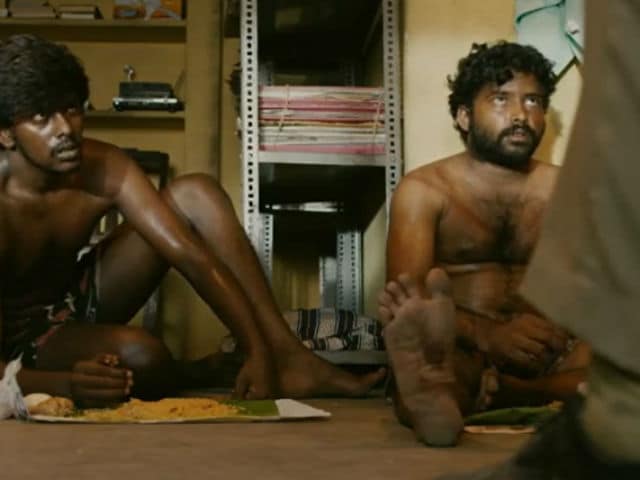 Highlights
We are thrilled of course. This is a huge honour, the director said
The film stars Dinesh, Kishore and Samudrakani in lead roles
It is based on M Chandrakumar's book Lock Up
Chennai:
Filmmaker Vetrimaaran is on cloud nine and rightly so. His
Visaranai
has been chosen as India's official entry in the race for the Oscars 2017. Produced by actor Dhanush's Wunderbar Films, it has already bagged three National Awards in India, apart from global recognition at various film festivals.
We caught up with director Vetrimaaran, who is besieged with calls pouring in from the media and the film industry,
ever since Dhanush made the news public
on social media. When we asked him for his reaction to the honour, an overwhelmed Vetrimaaran said, " We are thrilled of course. This is a huge honour. But it's a totally new journey ahead of us in the next few months. We are totally new to this and have a lot of learning to do. We are gearing up now to face this next juncture the movie is taking us to. Being declared the official entry, is the first step."
The team has already tested foreign waters and has won accolades at the 72nd Venice International Film Festival but Vetrimaaran feels he has catching up to do. "We will have to do a lot of different ground work since the Oscars are a totally different ball game," he said.
The film, starring Dinesh, Kishore and Samudrakani in lead roles,
is based on M Chandrakumar's
book
Lock Up
, dealing with human right violations and police brutality. Usually Oscar entries from India seem to have been chosen for the way they represent Indian culture. This year's entry
Visaranai
, showcases problems in the local system. But Vetrimaaran feels that the subject of
Visaaranai is not merely regional
and touches a universal chord, "Human rights violation which
Visaaranai
deals with, is found all over the world, wherever there is a political system. The subject has a universal resonance."
Visaranai
is the 9th Tamil film to be sent to the Oscars, after Kamal Hassan's Hey Ram in 2000. This seems to be a good year for Tamil cinema, with Priyadarshan's
Sila Samayangalil
been chosen as a contender for the Golden Globes 2017 as well.
(This story has not been edited by NDTV staff and is auto-generated from a syndicated feed.)