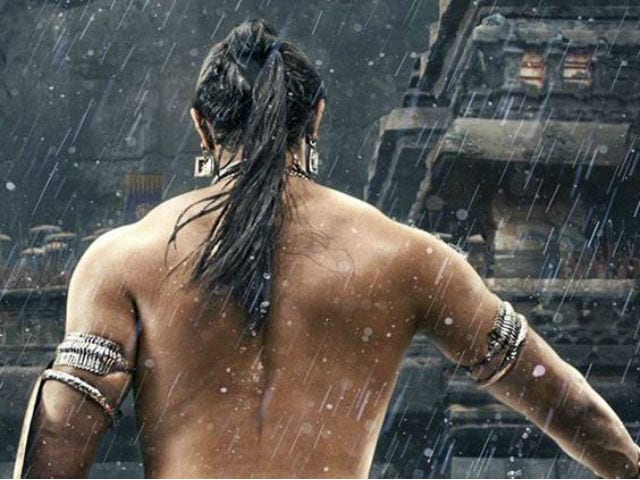 Highlights
Kunal defines his shooting for the film as 'incredibly challenging'
The actor said he didn't face any culture shock while working down south
It's the first time I am playing a larger-than-life character, he added
New Delhi:
Coming out from his fun-loving Punjabi image, Kunal Kapoor will be seen testing his acting skills by portraying a grey shade warrior in the upcoming trilingual epic historical drama film
Veeram
. Despite it being his first non-Bollywood project, the actor says he didn't face any culture shock while working down South.
"There was no culture shock of any sort. The character that I have played is one which I have never played before. Chandu Chekavar is an anti-hero. It's the first time I am playing a larger-than-life character. Their's a lot of grey shade. But I wasn't shocked culturally at all," Kunal told IANS.
"We had a lot of foreign technicians on set. The make-up artist -- Trefor Proud -- was someone who has won an Oscar. Our action choreographer -- Allan Poppleton -- was from New Zealand. So there was a lot of foreign crew. There were mix of people working together," added the actor, best known for his roles in films like
Rang De Basanti
,
Hattrick
,
Welcome to Sajjanpur
,
Don 2
and
Kaun Kitne Paani Mein
.
Directed by National Award-winner Jayaraj,
Veeram
is touted to be the most expensive Malayalam film carrying a budget of around Rs 20 crores. The film is an adaptation of William Shakespeare's play
Macbeth
.
Kunal defines his shooting for the film as "incredibly challenging". "By far this has been the most physically and emotionally challenging film that I have done in my career," he said.
Further explaining the challenges that he faced, Kunal explained: "Firstly, of course the big challenge is that you are doing a film in three different languages - Hindi, English and Malayalam. We are actually shooting every scene in three different languages.
"Secondly, the character Macbeth is very complex and weird. Thirdly, the way we have shot the film was hard. It was almost like a gorilla shoot. We shot almost 16 to 17 hours every day. There were days when we were shooting 21-22 hours as well."
Even the makers had appointed a dialogue coach for Kunal who taught him Malayalam two months before he commenced shooting.
Kunal was even asked to gain weight for his part in the film.
"Jayaraj sir wanted me to buck up for this role. He asked me to put on muscles to look apart. That was something that I did. But by putting on those muscles, what was really difficult was to maintain that image because we were shooting for most of the time in a day," Kunal said.
"What I had to do was to divide my time between workout and shooting, which was challenging. I used to work out during small intervals," he added.
Veeram, which also stars Himarsha Venkatsamy, will kick-start the 1st BRICS Film Festival here on Friday.
The makers are planning to release the film later this year.
(This story has not been edited by NDTV staff and is auto-generated from a syndicated feed.)