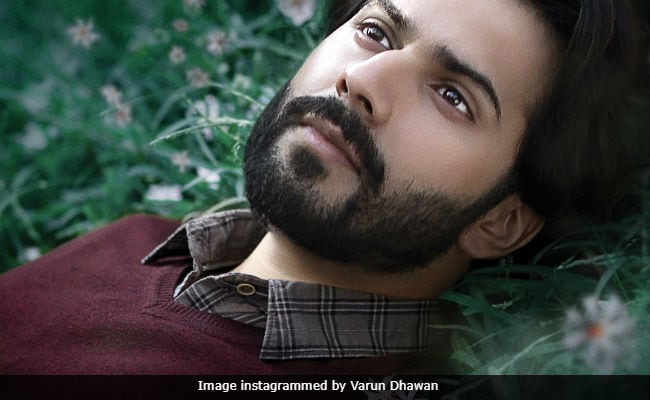 Highlights
October is an experience which I can't just leave behind: Varun Dhawan
Varun says he's not disappointed with the result of October
October is directed by Shoojit Sircar
Mumbai:
Basking in the glowing reviews of
October
, Varun Dhawan says he wants to continue seeking roles that are unique and "tear" the envelope.
Excerpts from the interview:
Ques:
Hello, am I speaking to the superstar Varun Dhawan?
Varun Dhawan:
(Laughs) No, this is Dan (the character from
October
). I still haven't come out of my character. This is that kind of an experience which I can't just leave behind.
Ques:
Dan is not heroic in the filmy sense. What made you play such a character at this stage of your career?
Varun Dhawan:
This is what I was asked when I did
Badlapur
. I hope this question keeps coming up in my career.
Ques:
You will continue to seek out roles that push the envelope?
Varun Dhawan:
Not just push the envelope, but
phado
(tear) the envelope. I am
not interested in doing unconventional roles that don't go all the way
. I don't want to take sides as far as doing mainstream and unconventional roles are concerned.
Why should off-beat roles not be popular? When we made
October
, we knew it won't get the audience of a
Judwaa
. It was made within the required budget. And we were
not disappointed with the results.
Ques:
The collections have increased manifold.
Varun Dhawan:
Yes, a day after the release, the audience began to increase considerably. That was very reassuring. People have connected with the film. What we see in
October
is what everyone goes through in life.
Ques:
Would you be doing more such 'tearing the envelope' roles?
Varun Dhawan:
Yes, absolutely. But it has to be a character like the one in
October
who is completely honest even about his dishonesty. We all lie to others and to ourselves. But how often is the hero allowed to admit his weaknesses on screen?
(Screenwriter) Juhi Chaturvedi has written the character as flawed and yes, quite annoying in the way he pushes his opinion about everything on others. Dan is quite overbearing. Yet he redeems himself finally. It proves there is a sensitive human being inside him. I loved my character's journey.
Ques:
I didn't like the way the journey ended?
Varun Dhawan:
I know. A lot of people have told me it shouldn't have ended the way it did. But this was the only way it could end. If we changed the inevitable, we would be cheating.
Ques:
You've had cent-per cent success so far. Even your awful
Dilwale
is considered a hit. Do you think
October
will not interrupt your success spell?
Varun Dhawan:
About
Dilwale
, even today you will be surprised at how many people tell me they love that film. When I decided to do
October
, I put my entire soul into it. After
Badrinath Ki Dulhania
and
Judwaa 2
, I could have done another blockbuster kind of film. But I wanted to do a character which was not so high on self-confidence.
Dan is a bit of an upstart. He isn't your average hero at all. When I heard about the role, I insisted that Shoojit Sircar cast me, although he had a completely different cast in mind. Dan is just 21-22. Much younger than me.
Ques:
How old are you?
Varun Dhawan:
I am 30. So I am actually not as inexperienced in things like illness and grieving as you might think. I've watched both my parents lose their parents and how it affected them. And I saw how my mother did the
seva
(tending) of her parents when they were ill.
Somewhere, I had stored all those memories and I used it in
October
.
Ques:
I believe you took a massive remuneration cut in
October
?
Varun Dhawan:
I wasn't even thinking about money when I got the chance to do
October
. I just wanted to be part of this film.
Ques:
What is your biggest takeaway from this film?
Varun Dhawan:
It has definitely taught me to be more considerate towards others. It is not just important to feel for someone. It is also important to express that feeling. This film has also taught me to be sensitive about what goes on around me.
People die, people have accidents, but Life goes on. Nobody cares beyond a point. That's really sad. Most importantly, now after doing
October
, I want to spend more time with my family.
Ques:
And yet you've moved out of your family home into your own place?
Varun Dhawan:
That's because I needed more space. And my own private space.
Ques:
Did you buy your home as preparation for marriage?
Varun Dhawan:
Nothing like that. Of course it will happen in good time.
(Except for the headline, this story has not been edited by NDTV staff and is published from a syndicated feed.)