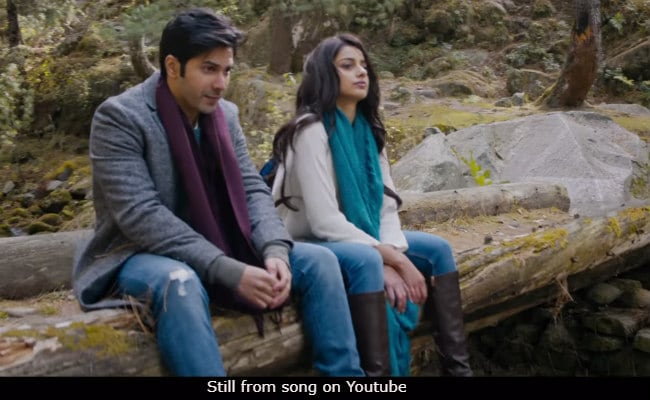 Cast: Varun Dhawan, Banita Sandhu

Director: Shoojit Sircar

Stars: 5 stars (out of five)

The leading man in October wears a name-tag that says 'Understudy.' This is because he is a hotel management trainee, tucking bedsheets and swatting houseflies at a five-star property, a youngster not yet worthy of a personalised piece of plastic. That anonymous label, however, also works because of how far removed this passive protagonist is from what Hindi cinema would call a hero, the exaggeratedly alpha man used to doing the impossible. In this film, we have instead an easily irritated boy who, in turn, irritates those around him.


He snaps, scowls, and shirks work. Driven up the wall by Dan - for that is the name missing from the tag - his boss threatens to wallop him. Here he uses the unmistakably Delhi word "
chamaat
," to signify a blow louder and more ambiguous than a slap, a shot triggered by impossible exasperation rather than anger. Nobody is ever really mad at Dan, even when he's storming away from them in a peevish huff. Nobody is ever really anything at Dan, to be honest. Everyone expects him to know better, while Dan behaves like a stubborn child.
Who better to lead us through a film about hope
? Shoojit Sircar's October is an exquisite drama that reminds us how immature hope itself can be. When the odds are okay - like the result of an Economics paper, or the winning of a cricket game - hope is realistic, but when the result is genuinely out of range, then the very idea is impossible and illogical and frequently sounds plain stupid. Just like Dan.
There is an accident, and a girl goes into a coma. Shiuli, a bright girl who worked in the hotel with Dan, lies now in a hospital bed, looking like a broken bird. She had happened to ask about Dan right before disaster struck. They never dated, or shared smiles, or seemed to have a connection, but Dan is overwhelmed by her tragedy, and by what was an utterly casual mention of his name. "Those were her last words," he says, before catching himself. "I mean, she hasn't died..." The line trails off, but somehow, in his comatose colleague, Dan has found a cause.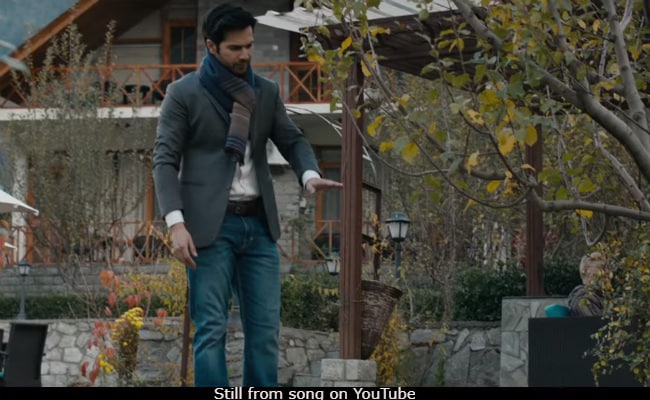 Juhi Chaturvedi's superb script shows us the difference it can make when a person simply decides to be there. This boy has decided to show up. The way Dan doggedly visits Shiuli every single day confounds her family and his friends, but reason can scarcely impede a romantic. There he is, making smalltalk with nurses, hunting up medicines, and glaring at the girl's uncle. This uncle bluntly says there is no point in the recovery of the girl if she wakes up and doesn't remember who they are. Dan, equally bluntly, disagrees: "So what if she doesn't remember who you are, at least all of you remember who she is."

He gives us pause. Shiuli's mother is an IIT professor who can deal with tough facts, but she finds herself comforted by Dan and his insistence. Dan is so naive that it allows her to rediscover credulity. This kid may be imposing himself needlessly into someone else's catastrophe, yet a purely positive presence is a marvel. Dan's faith affects us all. As the doctor tries to get Shiuli to move her eyes from left to right, we the audience look at her pupils hungry with hope, willing them to oscillate even when they appear perfectly still.

Varun Dhawan plays Dan as if caring were new to him. It is an emotionally wrenched character, one who loses his appetite without realising it. This is a controlled, remarkably unselfconscious performance, one where Dhawan uses insolence as a defence mechanism and treats a Delhi Police do-not-cross sign as if it were a suggestion. He is immensely believable, especially regarding his self-centred motivation, as Dan insinuates himself into Shiuli's story and keeps telling himself that he matters. He tapes his own pictures to the inside of Shiuli's bed, and while these are photographs where he is boyishly posing with that cheeky grin we know so well, yet - because of how fantastic the actor is here - he seems unrecognisable. The aimless are often the guileless.

Shiuli is played with fine fragility by Banita Sandhu, an actress the film gazes at unflatteringly for the most part - in hospital light, surrounded by medical apparatus, her head roughly shaved - but Dan looks to her with undisguised adulation, and even sneaks a beauty parlour attendant into the intensive care unit to thread her brows. Shiuli is a tough role, but Sandhu is impressively consistent, and has a winsomeness that suits her character's name.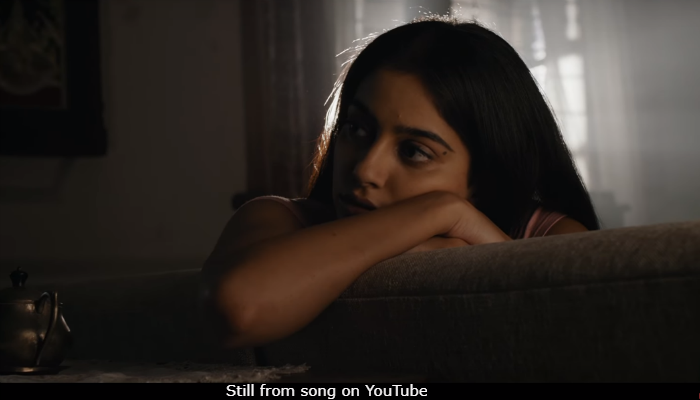 The film has a uniformly strong cast - Prateek Kapoor is particularly wonderful as Dan's harrowed boss - but it is Gitanjali Rao as Shiuli's mother who breaks the heart over and over again, embodying the film's lachrymose lyricism. She is brittle and brilliant and beautiful, a mother perpetually afraid to let her reaction show, fearing what it could do to those around her, children and doctors and students. It is a magnificent, evocative performance, and one that made me bawl.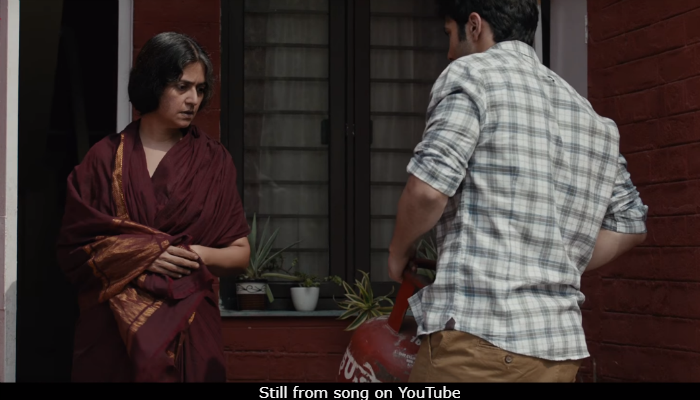 Sircar is a masterful filmmaker. I remain thunderstruck by the gorgeous Piku, another of his collaborations with Chaturvedi, but this film may be better still. October is incredibly ambitious, a film that questions our assumptions about empathy and grief while keeping us amused, even tickled - though handkerchiefs should be at hand at all times. The bravery of theme and character is matched by striking craftsmanship. This is an astonishingly well-paced film, tight and highly economical - weighing in under two hours - yet unafraid of stillness or silence.




There is one particular scene, with Shiuli's mother standing by a dark window, Dan invisible (and quiet) behind an open door, and Shiuli shown in close-up, and it is thrillingly assembled, where only one character actually speaks but all three appear to be talking loud and clear. Avik Mukhopadhyay's cinematography is terrific, finding texture in the patterns of printed blankets and in the way headlamps cut through foggy Delhi roads. Yet while it remains rooted, the treatment is never too far from dreaminess, especially when
October
stops to sniff the flowers.
Bless the fools. They are the only ones who rush in, after all.
October
reminds us to celebrate the bloom. There is a reason autumn is called fall.