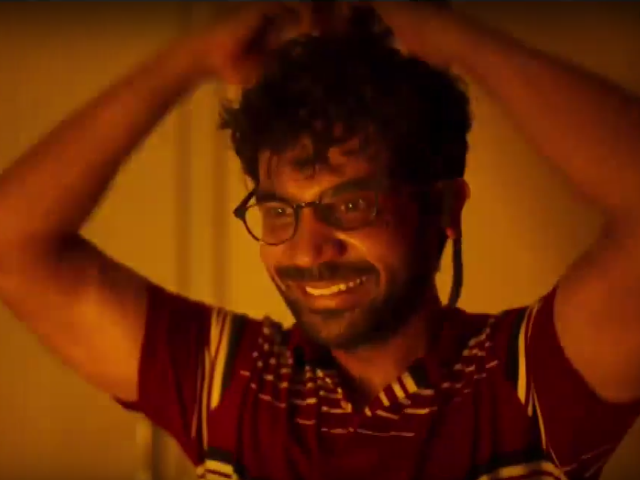 Highlights
Trapped has been directed by Vikramaditya Motwane
Trapped has a running time of less than 105 minutes
Trapped will be screened at the theatres with no interval
New Delhi:
Bollywood film Trapped is all set to release in theatres on Friday. The movie, starring Rajkummar Rao, has been directed by Vikramaditya Motwane.
Trapped
is the story of a man trapped inside a high-rise apartment with no food, no water and no electricity and of his survival based on his primal instincts. The film has already piqued audience interest with its intense trailer. The film has a running time of less than 105 minutes and
will be screened at the theatres with no interval.
Trapped
had its world premiere at the Mumbai Film Festival on October 26, 2016. The film also features Geetanjali Thapa in a key role. The trailer of the film, released on February 22, shows how Rajkummar gets accidentally locked in one of the top floors of a Mumbai high rise. The 32-year-old actor can be seen screaming for help and how he manages to survive in despair with no food, water and electricity.
Watch the trailer of the Trapped here:
Trapped
was shot in less than a month in Mumbai in 2016.
In an
interview to news agency PTI, Rajkummar Rao said
: "It was physically and mentally exhausting for me to live in that space for almost 18-20 days, to eat nothing. Trust me, it's scary to hell. If you don't eat for two days you feel so frustrated, angry on everything."
He told IANS: "
Trapped is an emotional story
, though it is one of its kind and something that has not been tried before. Luckily, we shot it in a linear pattern. So, I just had to live the character every day as it came. Despite challenges, it was an organic process. That's the fun of being an actor. I could challenge myself and explore so much despite being confined in that house."
(With PTI and IANS inputs)