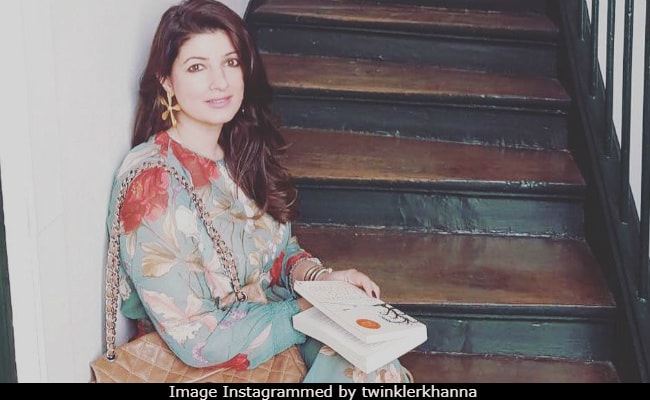 Highlights
Twinkle Instagrammed a photo of her pets
"A potential Archies card right there," she captioned
'Awesome,' reads comments on Twinkle Khanna's post
New Delhi:
Twinkle Khanna is the queen of sassy zingers and now, it is also safe it say that those who want to win an Instagram award next,
can sign up for internship with her
- her posts are so darn adorable when not absolutely cracking you up. In a new Instagram post, the 43-year-old author made an interesting observation about animal behaviour and asked a pertinent question about the 'hoomans' (as the pets would say). Sharing a photo of two of her pets - a furry friend and a purry friend chilling together - Twinkle wrote: "A potential Archies card right there with the slogan 'If cats and dogs can kiss and makeup why can't we?'". Slow clap. We are impressed.
Couples can totally take ideas from Twinkle's Instagram to make-up with their better halves next time they have a fight. Check out the post here:
From her Instagram, it is apparent that Twinkle Khanna thinks she has a strange connection with cats. In a post shared earlier this month, the actress said: "Sometimes I think I live inside a Murakami book because cats seem to appear wherever I go #catperson."
Another 'non-hooman' guest who recently appeared on Twinkle's Instagram was a peahen, who dropped by at her vacation home with her peachicks. But Twinkle's post was not just about the trespassing peahen but
also made a direct reference to a judge of the Rajasthan High Court
, who had said peacock is the national animal because it's celibate.
A former actress, Twinkle Khanna is now a best-selling author, an interior designer and producer. She recently produced Akshay Kumar's
PadMan
, owns designer studio White Window and has authored
Mrs Funnybones
and
The Legend Of Lakshmi Prasad
.