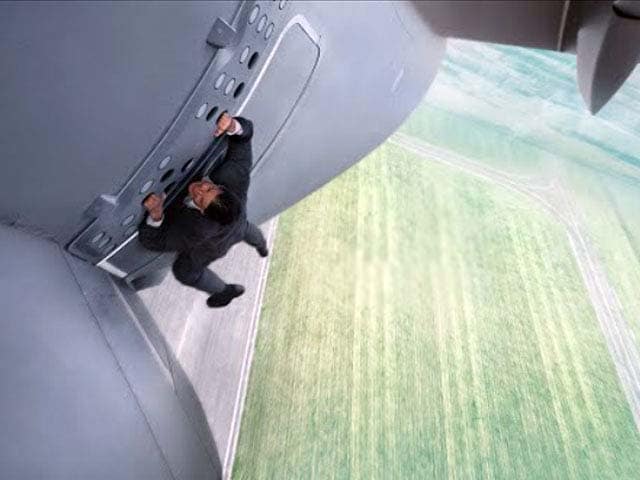 New Delhi:
Tom Cruise returns as the unstoppable Ethan Hunt in the trailer of Mission: Impossible Rogue Nation, only this time it's "desperate times, desperate measures."

The fifth instalment of the blockbuster action series sees agent Hunt tangle with a deadly group of rogue assassins called The Syndicate. Actors Jeremy Renner and Simon Pegg join Tom Cruise again as William Brandt and Benji Dunn, but Rebecca Ferguson, playing a new character named Ilsa Faust, is recruited to replace Paula Patton. (Also Read: Tom Cruise's Latest Mission: Impossible Stunt May be Most Daredevil Yet)

Mission: Impossible Rogue Nation offers what is possibly Tom Cruise's most daredevil stunt so far - hanging from the side of a military Airbus A400M mid-air, in a fully tailored suit.

In his last outing as Ethan Hunt, the actor climbed Dubai's Burj Khalifa, the world's tallest building.


Directed by Christopher McQuarrie,
Mission: Impossible Rogue Nation
, will hit theatres on July 31 this year. Ving Rhames also reprises his role as Luther Stickell and Alec Baldwin joins the cast as head of the CIA.
Watch