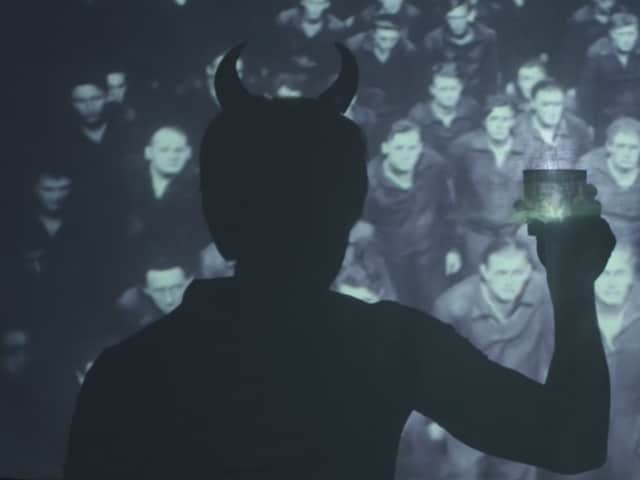 New Delhi:
Movie-goers have a variety of films to choose from this week. Randeep Hooda's
Main Aur Charles
releases today. Directed by Prawaal Raman,
Main Aur Charles
narrates the story of serial killer Charles Sobhraj. Randeep plays the titular role in the film which also features Richa Chadha and Adil Hussain.
In a recent interview, Randeep also said that
Main Aur Charles
does not glorify crime.
"We have not glorified crime in the film. I don't think the youth of the country take up the wrong path after watching movies. No one turned Ram after watching
Ramayan
. The film is for entertainment. Come and just get entertained," Randeep told news agency IANS.
Kanu Behl's
Titli
also releases today. Featuring Ranvir Shorey, Shashank Arora and Shivani Raghuvanshi,
Titli
is set in Delhi and narrates the story of a young boy
Titli
who is married against his will to Neelu, played by Shivani.
Apart from
Main Aur Charles
and
Titli
, Kunal Khemu's adult comedy
Guddu Ki Gun
, Raj V Shetty's
Love Exchange
and Nitin Chandra's
Once Upon A Time In Bihar
will also release today.
Hollywood has two films on offer. John Wells'
Burnt
narrates the story of a chef who destroys his career by taking drugs.
However, he returns to London as realisation dawns upon him and decides to start his career all over again.
Horror film lovers can enjoy Gregory Plotkin's
Paranormal Activity: The Ghost Dimension
, which features Chris J Murray, Brit Shaw and Dan Gill in pivotal roles.
Ryan Fleege (Chris) lives with his wife Emily (Brit) and their daughter Leila. The family finds a camcorder in the garage of their new house. They soon realise that the camcorder records abnormal apparitions. Soon after, Leila starts talking to an invisible soul and the couple realises that they are fighting a ghastly battle with a supernatural force.