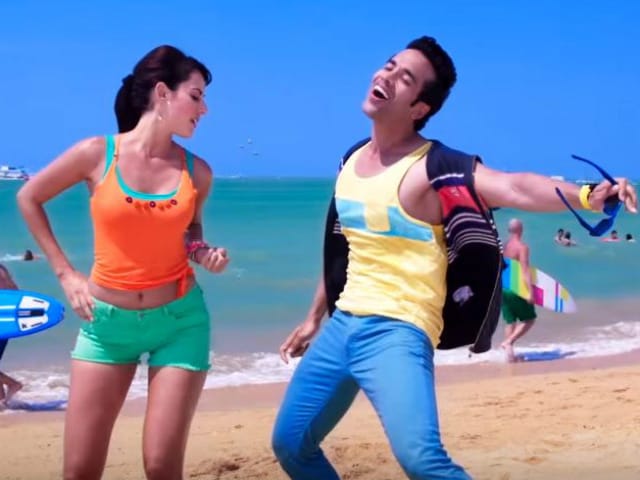 Mumbai:
Director Hansal Mehta said that he is happy that films such as
Kya Kool Hain Hum 3
which he terms as "regressive nonsense" are being rejected while films such as
Airlift
has opened well at the box-office.
"The good news is that audiences reject films that don't work and
Kya Kool Hain Hum 3
has been rejected by the audience and has failed. Everyone thought that the film is going to work. It got an A certificate with 80 cuts or so. Everybody thought that this regressive nonsense is actually going to make money and that is the sad thing," said Mr Mehta at a panel discussion at the Best of Kashish festival on January 23. (Also Read:
Kyaa Kool Hai Hum 3 Actress Reveals Why Bollywood is 'Difficult'
)
"It's telling the world that our audiences are actually flocking to watch such regressive nonsense and at the same time,
Airlift
has done two or three times the business. I was quite happy to know that audiences do reject films like that," the
Aligarh
director added.
Mr Mehta too mentioned the fact that he himself had made an adult comedy film,
Yeh Kya Ho Raha Hai
and got trolled for tweeting about liking the trailer of another sex comedy.
But he is currently gaining more popularity for being the director of the films with strong content like his next,
Aligarh
which has been screened at numerous film festivals; it has garnered good reviews already.
Considering the topic of homosexuality that forms a background to the story, he said, "I was scared about the censors, the kind of decisions that they were taking, but the censors did not ask for a single cut."
"I think the censorship is within us, the censor board has no right to exist, it is us, our sensibilities, and it should be shaped by us. We have to select what we want to see and what we don't want to see. If it is inappropriate for me to watch a film, I wouldn't watch it. I'm not going to watch
Kya Kool Hain Hum 3
. It's more of us as a society," he added.
He also said that he was shocked to see a censored version of his film
Shahid
on NETFLIX, that termed it "disgusting". He even shot off a letter to the company.