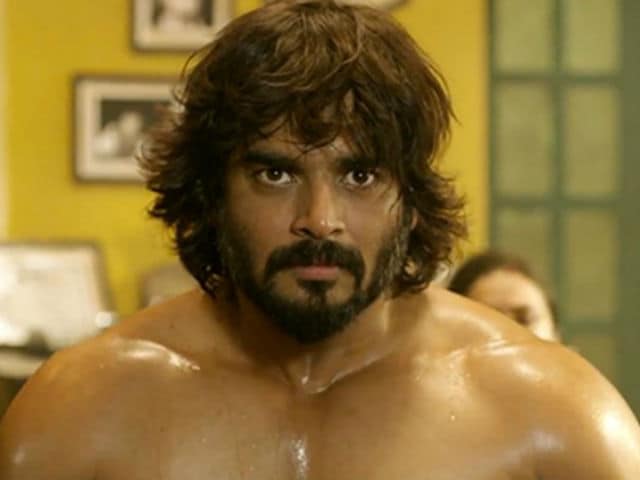 Highlights
Saala Khadoos was directed by Sudha Kongara Prasad
The film also featured newcomer Ritika Singh
I think the film as a whole will be remembered: Madhavan
Mumbai:
Actor R Madhavan said that not many people were willing to produce his film
Saala Khadoos
and finally his close friend filmmaker Rajkumar Hirani came on board to co-produce the film, which he feels, will always be remembered.
Saala Khadoos
, directed by Sudha Kongara Prasad, cast Madhavan as a boxing coach and also featured newcomer Ritika Singh.
"I had to break my image and convince people that I can be this rude, a brute man. Nobody was willing to see what I was seeing. Then I decided to produce the film and friends like Rajkumar Hirani also joined in," Madhavan told PTI.
"More than my performance, I think the film as a whole will be remembered. I am excited for the TV premiere because that way, more people will be able to watch it," Madhavan added.
Madhavan also said that Bollywood is facing tough competition not only from regional cinema but also from Hollywood films.
"Right now, not only regional films but also Hollywood films are getting bigger openings than Bollywood movies. Audience is willing to watch a movie of a different language with subtitles rather than films in their own language," said Madhavan.
The 46-year-old actor feels that the language barrier is diminishing and cited the example of the Marathi film
Sairat
.
"Across the country, there is no more language divide. A small Marathi film like
Sairat
is such a huge hit all over and is even the biggest grosser than any other film in the Mumbai circuit. Now that shows a lot," said Madhavan.
Madhavan said that competing with Hollywood and regional cinema was always challenging.
"It has always been challenging. You can't be taking things for granted. Today more than hardwork, you are also required to be intelligent. You have to treat your audience smartly. The content has to be strong," said Madhavan.