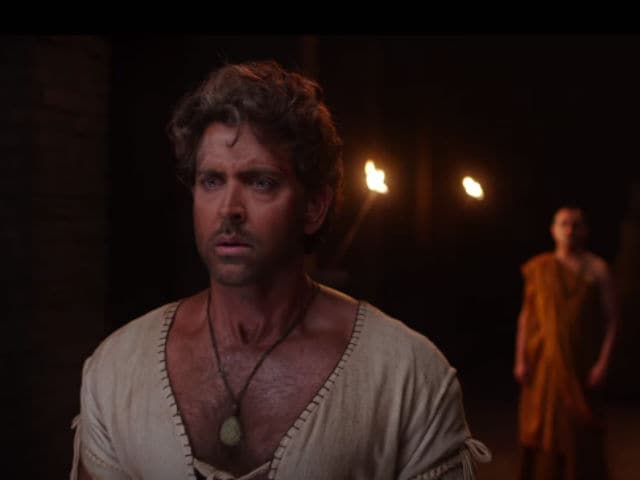 Highlights
Mohenjo Daro has been directed by Ashutosh Gowariker
It casts Hrithik Roshan, Pooja Hegde and Kabir Bedi in pivotal roles
Mohenjo Daro is scheduled to release on August 12
New Delhi:
This is no ancient civilisation a historian would recognise but a willing suspension of disbelief on the part of the viewer helps transport one to a Bollywood version of
Mohenjo Daro
, one in which Hrithik Roshan arrives with a
Bang
.
The trailer of Ashutosh Gowariker's new period piece has been released and the costumes, for one, indicate that the man who made
Lagaan
and
Jodhaa Akbar
to such acclaim can probably expect some amount of criticism for glamourizing life in the Indus Valley in, as the opening sequence establishes, 2016 BC.
Hrithik Roshan, 42, stars as Sarman an Indigo farmer from Amri, who arrives as the 'saviour' of Mohenjo Daro. The threat is unspecified but in his quest to save the city, Sarman must battle the villainous Maham, played by Kabir Bedi.
Meanwhile, he also meets and falls in love with Chaani, a beautiful young woman played by newcomer Pooja Hegde who looks nothing like the feminine representations found on ancient Indus Valley seals and such.
Scored by A R Rahman, the film is packed with powerful action sequences, including one in which Hrithik encounters a ferocious alligator.
So what can we expect from the film if not historical accuracy? Hrithik Roshan, packaged in a manner designed to showcase every sinewy muscle.
If not for the universe, watch it for the love of Hrithik Roshan:
Mohenjo Daro
is scheduled to release on August 12, when it will clash with Akshay Kumar's
Rustom
.