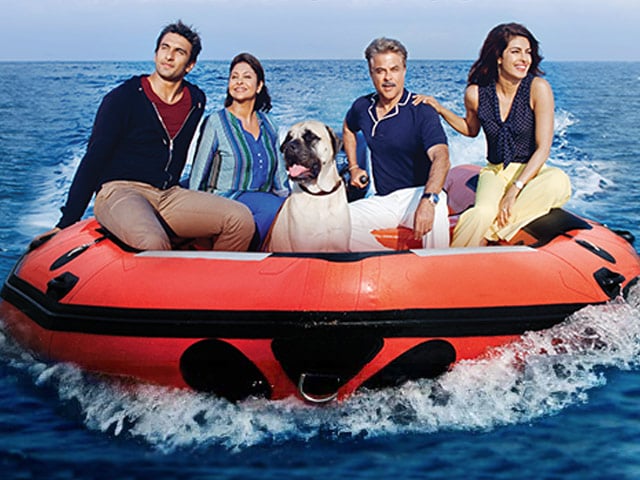 New Delhi:
The Mehra family of Zoya Akhtar's
Dil Dhadakne Do
has become the talk of town, ever since they embarked on publicity duty. Lead by Kamal Mehra (Anil Kapoor), his son Kabir (Ranveer Singh), daughter Ayesha (Priyanka Chopra) and wife Neelam (Shefali Shah), the Mehras are winning hearts across India. But this story is about the fifth Mehra, who hasn't accompanied the family on these outings. His name is Pluto Mehra and the reason he's been excluded from the publicity blitz that the cast and crew have manfully sustained is because he's not, technically speaking, human.
Pluto is a Matiff owned by the swanky Mehras and appears with the leading stars on the film's first poster: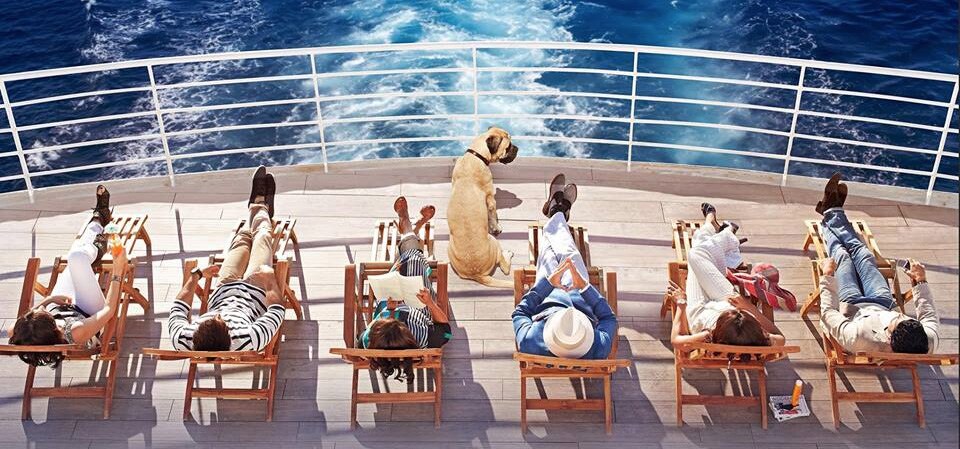 And then again on the second poster: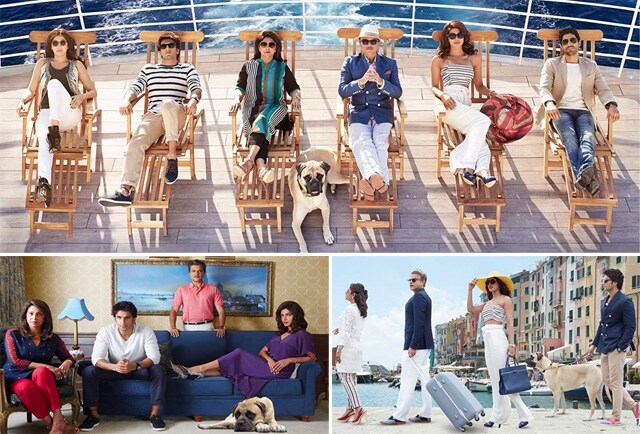 He also had an introductory poster all to himself, like the rest: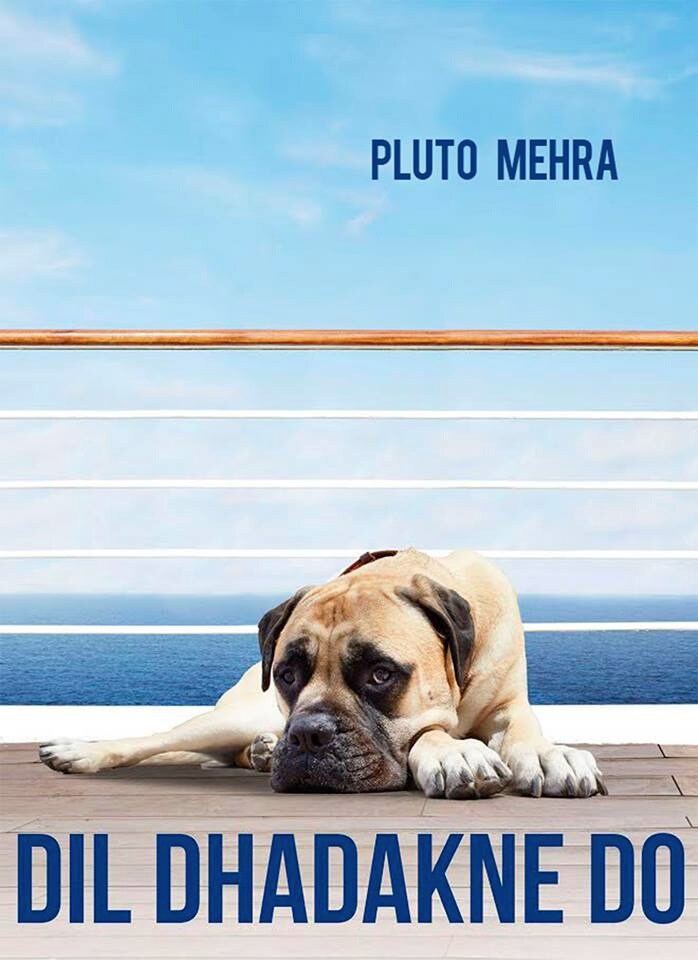 He also appeared in the trailer: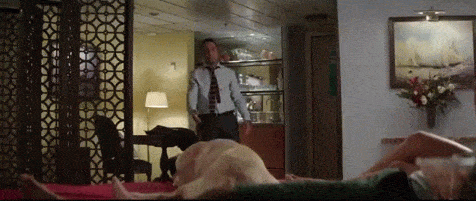 All this, in addition to the latest buzz, leads us to conclude that Pluto Mehra has an important part to play in
Dil Dhadakne Do
. Ranveer Singh has said that Pluto's 'dialogues' have been written by Javed Akhtar and superstar Aamir Khan is believed to have provided the voice of Pluto.
Also, Pluto is reportedly the
sutradhaar
of this dysfunctional family's story. He is the only voice of reason among the Mehras. He knows their foibles and follies and is privy to their deepest secrets and yet, loves them unconditionally. (Note: Is that why he looks so melancholic?)
While Pluto prepares to introduce us to the Mehras, we take a look at Bollywood's relationship with man's best friend.
Entertainment, It's Entertainment
While pets mostly have supporting role in films, this one here was an exception. The lead actor is this film is a Golden Retriever. Leading industrialist Pannalal Johri adopts a dog and names him his heir. However, Entertainment has competition - Akhil (Akshay Kumar), who is the Pannalal Johri's illegitimate son. At first Akhil tries his best to usurp the canine's wealth and position but in the process befriends Entertainment.
And then when Pannalal Johri's distant cousins inappropriately acquires the Entertainment's riches, Akhil returns to help him out, with more of his furry friends.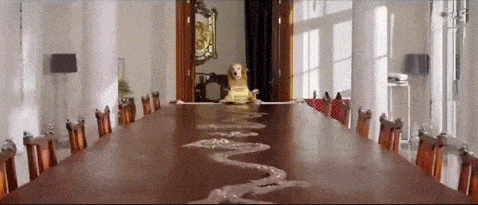 Bhindu, Chillar Party
In Vikas Bahl's
Chillar Party
, Bhindu, a street dog owned by car washer Fatka, takes centrestage after he helps the 'Chillar Party' win a cricket match against local opponents by helping their best player reach the field in time.
And after a local MLA announces that all stray dogs would be put down in the name of safety and hygiene, the Chillar Party then embark on various campaigns to save Bhindu and they do so quite successfully.

Tuffy, Hum Aapke Hai Koun..!
Prem (Salman Khan) and Nisha's (Madhuri Dixit) love story wouldn't have had a happy ending had Tuffy not taken matters into his paws. Nisha, about to be married off to her widowed brother-in-law, decides to put her faith in Tuffy and sends Prem a letter along with a token of their love, who in an epiphanic moment gives the letter to the brother-in-law Rajesh (Monish Behl), the only one who could have stopped the wedding and reunite the lovers. And that's exactly what happened.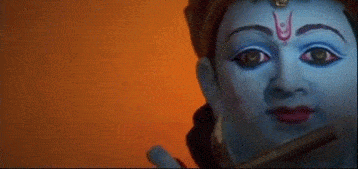 Moti, Teri Meherbaniyaan
Vijay Reddy's
Teri Meherbaniyaan
featured leading actors like Jackie Shroff, Amrish Puri and Poonam Dhillon. However, the first on cast credits is Brownie the dog. Brownie as Moti (in the film) dramatically avenges his master Ram's (Jackie Shroff) death. Moti leads the film to its climax, stirring the audience's emotions to the fullest while at it.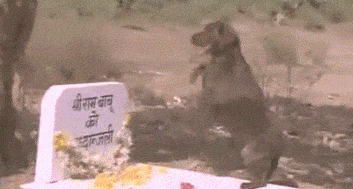 To sum up, dogs have proved to be Bollywood's best friend several times and we expect to see
Dil Dhadakne Do
continue the legacy.
The film also stars Farhan Akhtar as Sunny, who is a chapter from Ayesha's past, Anushka Sharma as free-spirited cruise entertainer Farah Ali who falls for Kabir, and Rahul Bose as Ayesha's husband Manav.
The film releases on June 5.