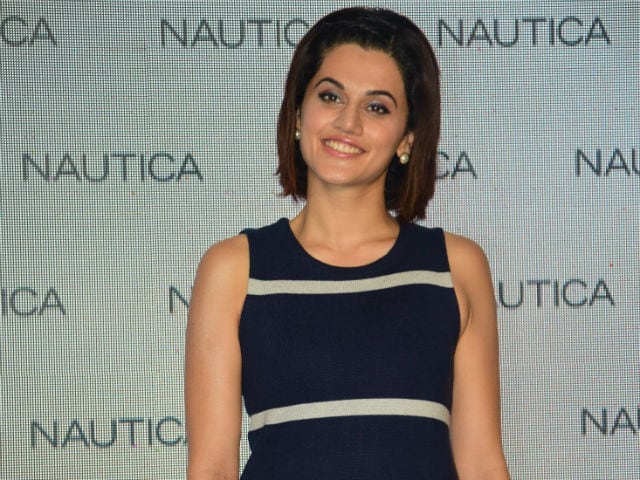 Highlights
'It's hard to make everyone like you,' said Taapsee Pannu
'There is no way everyone will approve of what you're wearing,' she added
'Just do what makes you happy,' she added
Mumbai:
Actress Taapsee Pannu said while today she does not seek anyone's approval for her the way she dresses, the criticism for her fashion choices in the beginning of her career was quite discouraging.
When asked if she is fashion-conscious,
the Pink actress
told PTI, "No I am not. Initially I used to. When you begin, the kind of flak you get for anything and everything is extremely disappointing. But then after sometime you realise it's
hard to make everyone like you
."
The actress said she has stopped trying to convince people that she is wearing "perfect clothes."
"You can never do that. There is no way everyone will approve of what you're wearing, so just do what makes you happy. It eventually shows and people tend to buy it if you are owing it. I have now given up on trying to convince each and every one about the fact that I am wearing perfect clothes," said Tapsee.
The actress was speaking at a fashion brand's collection launch event.
The 29-year-old actress said she has become comfortable with her choice of clothes, and understands that fashion and style are subjective.
"It's very subjective. What I might like the other person might not. The flak I received, it makes you a little sad in the beginning but you realise 'Ok fine, I must have gone wrong somewhere if everyone is talking bad about it.' You need to accept and work on it a little bit, but after some time you just see what
you are comfortable in
," Taapsee said.
(Except for the headline, this story has not been edited by NDTV staff and is published from a syndicated feed.)