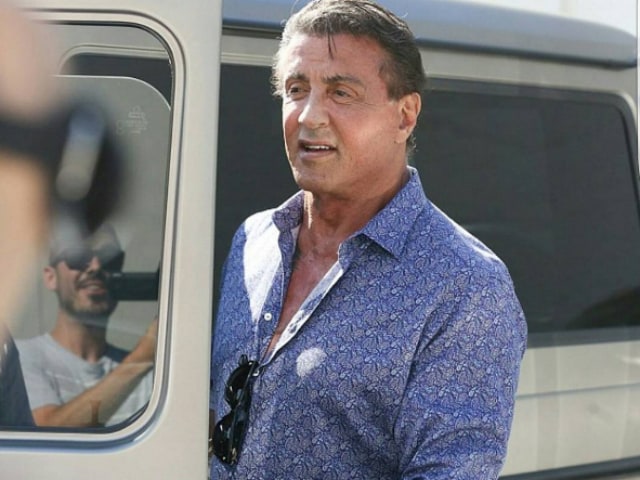 Highlights
Sylvester Stallone was reported last weekend to have died
The actor had to confirm he was alive and well via Instagram
Soon, Twitter started cracking jokes on the celebrity death hoax
New Delhi:
Everyone knows by now, or ought to, that reports of Sylvester Stallone's death are greatly exaggerated. The 70-year-old actor was reported last weekend to have died - apparently even CNN carried a story - but it soon turned out to be a hoax.
At first, Twitter was horrified, pleading to be told the actor was still alive. Reassurance came from by Sly himself, posing with his daughter in this picture he posted on Instagram.
Having exhaled, Twitter got down to
serious business
. Three days later, folks are still thinking up jokes.
Ok people I read someone said Stallone died....Pfft he isn't dead his career is.

— Lord Comet (@LordComet) September 6, 2016
The top trending story on my Facebook feed is "Sylvester Stallone is not dead, and has gone for a walk". How do I hide this? All of it.

— (((Dan North))) (@drnorth) September 6, 2016
i told my mom sylvester stallone died and she actually started crying and now i feel bad

— sar (@sarahhyellin) September 6, 2016
Well sir I must admit I wasn't expecting to see "started the Slyvester Stallone online death hoax" as a point on your resume but here we are

— Connor (@Conbard) September 6, 2016
This gentleman, however, had the first mover advantage with a '
Rocky
' quip.
Dad is re-sharing a hoax Sylvester Stallone death article w/ identical quotes. Guess he had a rocky night :( pic.twitter.com/llXSHuAPbD

— Michael Ignat (@HeySquiggy) September 3, 2016
Sylvester Stallone
was nominated
for an Oscar this year for
his work
in
Creed
, in which he reprised the role that made him a star - boxer Rocky Balboa. He is also beloved for the
Rambo
and
Expendables
series.