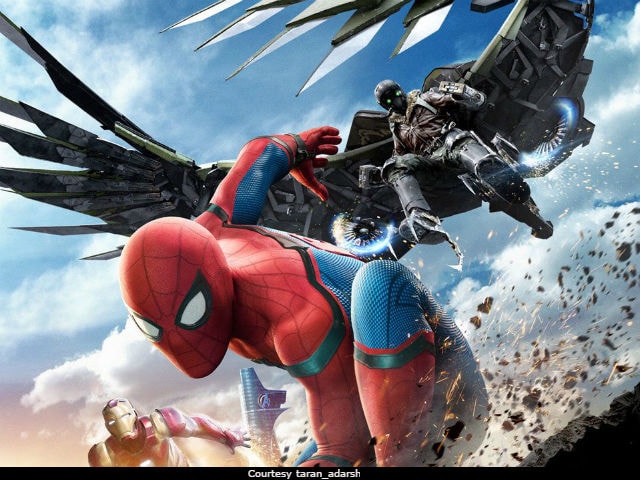 Highlights
The new Spider-Man entry is scheduled for July 7, 2017
Tom Holland replaced Andrew Garfield in this version, the second reboot
The trailer also features Michael Keaton as Adrian Toomes, The Vulture
New Delhi:
Nothing much here,
just the new trailer of Spider-Man: Homecoming
. The new trailer is high-octane, yes, but is also high on the many ways the new version of the
younger spidey enjoys
his super-powers (in a good way, of course). He steals Captain America's prized possession, the shield, and is amused. He reaches for a hug from the Iron Man and chats up about catching up with the other Avengers with his classmates. He's tasted adventure and is hungry for more. Iron Man aka his mentor - the very outspoken billionaire-turned-superhero Tony Stark - calms him down and promises more fireworks soon.
Enters Michael Keaton as Adrian Toomes. For those who don't know, he is Spider-Man's loyal enemy - The Vulture. Technologically equipped and updated, this antagonist is a pretty cool one and the webbed superhero describes him as "crazy dangerous." The Vulture simply wants to live up to the belief - "The world's changed. Time will change too" - while Peter Parker sees trough his ploy - "collecting stuff from avengers battle and building these crazy weapons," he says.
Watch the trailer here:
Tom Holland replaced Andrew Garfield in the second reboot of the Spider-Man franchise. Earlier in an
interview to Variety
, Tom Holland sounded excited about the role. "I deserve to be here and I'm going to give it my best," he said. He also made a confession saying the Spidey suit is actually pretty uncomfortable. Meanwhile, the trailer of Spider-Man: Homecoming
releases in 10 Indian languages
.
Directed by Jon Watts, the new
Spider-Man
entry is scheduled for July 7, 2017.