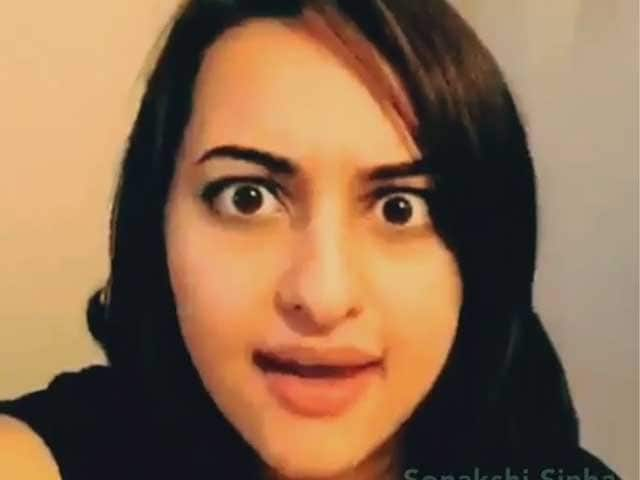 New Delhi:
Sonakshi Sinha's hit rate with her dubsmash videos is 100%. In a word, she's fabulous.
Her most recent use of the smart phone app is to deliver a tongue-in-cheek message to 'aunties who make you dance at weddings and expect you to keep on dancing.'
In the video, the Dabangg actress lip syncs a dialogue made popular by her
Holiday
co-star Govinda in the 1998 comedy
Bade Miyan Chote Miyan
: "Tum kya apne aap ko Mughal-e-Azam, hum log ko Anarkali samajhta hai be, kitna nacha raha hai?"
In the film, an exasperated Govinda had spewed forth this killer line after being forced to dance by Paresh Rawal, who played a baddie.
Sonakshi is sending other pretenders home with her dubsmashing. Her recent spoof on popular TV character Johnny Bravo's '911 emergency' dialogue was kickass:
As was this
Bhaag Arjun Bhaag
act with Salman Khan:
Now running... Get it, get it? @BeingSalmanKhanpic.twitter.com/Bl2GvoUaxH

- Sonakshi Sinha (@sonakshisinha) May 31, 2015


Salman and Sonakshi also dubsmashed dialogue voiced by Sonakshi's actor-father Shatrughan Sinha and actress Mala Sinha in the film Mere Apne.

The
Lingaa
dubsmash of co-star Rajinikanth's lines on the sets of her film
Akira
, one of her first, heralded the arrival of a new (dub)smash hit: