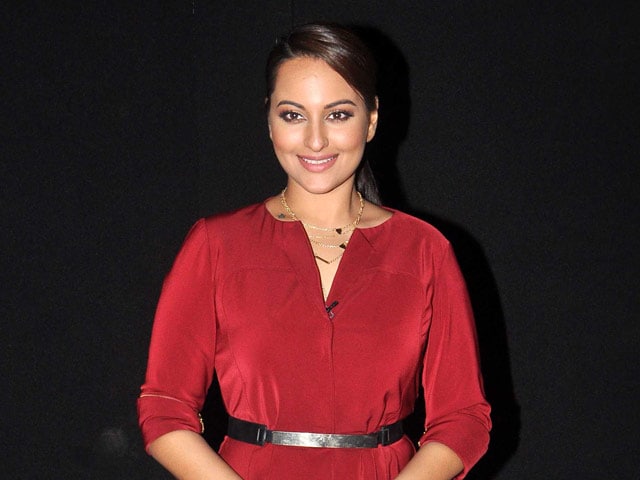 New Delhi:
Actress Sonakshi Sinha said, "In my line, a picture speaks more than a thousand words so have to be smart with social networking." She was speaking at an event to launch a phone at the Zen Festival in New Delhi.
So how 'Zen' like is she? "Very. I am so charged up," said the
Dabangg
star.
This is her take on the current ban scenario, where anything and everything seems to be on a mission to get banned: "I don't understand it at all. Just ban us only; you need to give people that much freedom to decide what's right and wrong for them."
Sonakshi played Dawood Ibrahim's love interest (in Ekta Kapoor's
Once Upon Ay Time in Mumbai Dobaara
) and is now playing the role of the Don's sister Haseena Parkar in another biopic. She said, "Yes, am very excited. I had promised my fans I will do different types of roles. So you have me in
Akira
, then you have me playing Haseena, an agent in
Force 2
and there is a love story, so something different."
"I liked the narrative of Haseena's character so couldn't say no," she added.
Talking about her recent Instagram picture onboard the Mumbai local, Sonakshi said, "It was a short scene and late at night, but I was so excited to board it. Memories of college came rushing back."
Soanskhi, who is looking forward to Kabir Khan's
Phantom
(starring Saif Ali Khan and Katrina Kaif), said that the director is a great story teller.
Talking about pay disparity among actors and actresses in Bollywood, Sonakshi said that she hopes the day is not far away when there would be "pay parity".
Sonakshi, who made her television debut as the judge on
Indian Idol jr
, said that many naysayers had questioned her decision. But she said, "I am enjoying myself and am having a great time with the children, so who is to judge whether I should judge or not judge."
For those who dare question her, you know the answer:
Khamosh
.