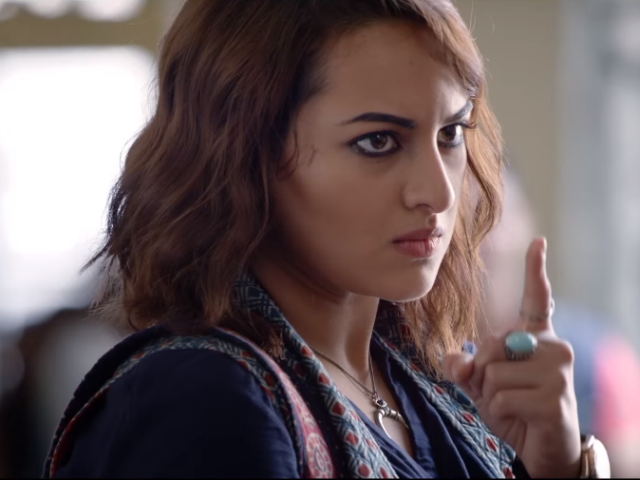 Highlights
Akira is the remake of Tamil film, Mouna Guru
It is the first AR Murugadoss' film with a female protagonist
He and Sonakshi worked together in Holiday: A Soldier Is Never Off Duty
Chennai:
Filmmaker AR Murugadoss, who describes the experience of directing Sonakshi Sinha in a full-length action role in forthcoming thriller
Akira
as 'different,' says that he made the actress fight like a man.
"I've so far only worked with male stars in the lead, but the experience of directing a woman in the titular role of an action-based script, was very different. It's something I'll cherish for a long time," Murugadoss told IANS in an interview.
In
Akira
, which releases in cinemas on Friday, Sonakshi will be seen in an action oriented role, and her physical transformation has stunned Murugadoss.
"She started training for the role seven to eight months before we went on floors with the film. She had completely detached herself from other projects, enabling to channel
all her energy
into
Akira
. She learnt martial arts, cut her hair short, and transformed herself from head to toe," he said.
"When most heroines are busy decking up, hopping from one set to the other, singing duets with different heroes, Sonakshi was learning to fight like a man. When she was performing stunts, I asked her to imagine herself as a man, to shrug like a man, to punch like a man, and to stare like a man. The way she transformed into
Akira
amazed me," he said.
The film sees Sonakshi as Akira Sharma, a girl who comes to Mumbai from Jodhpur, where she gets into a tiff with the goons of a college in which she enrolls. It is a remake of Santha Kumar's Tamil film,
Mouna Guru
.
Murugadoss is known for remaking his own successful Tamil projects into Hindi. However,
Akira
is an exception.
"I really liked the original, and I wanted Santha Kumar to direct the Hindi version too. I was ready to produce the project, but he was committed to a Tamil film. It was around the same time that I was in talks with Sonakshi for a project, but I only had hero-centric scripts," he said and added that he had imagined the script of
Mouna Guru
with a heroine in the main role.
"The idea got me really excited. When I discussed it with Sonakshi, she was even more excited," he said.
Asked why he decided to make the film with Sonakshi, Murugadoss explained, "I know her very well. Instead of approaching some other actress and getting to know her from scratch, I felt working with someone I'm already comfortable with makes more sense. Sonakshi understands the way I work and we share a great rapport and, hence, we decided to collaborate."
They earlier worked on
Holiday: A Soldier Is Never Off Duty
.
The
promos may
showcase
Akira
as an out-and-out action film, however, Murugadoss says it's equally emotional.
"Sonakshi has performed beyond my expectations in the
emotional scenes
. Agreed, there's great scope for action, but this is a very emotional story. I hope it inspires women to be physically and mentally fit, and to learn to protect themselves," he said.
Akira
, which is co-produced by Fox Star Studios, also stars Konkana Sen Sharma and Anurag Kashyap in supporting roles.
(Except for the headline, this story has not been edited by NDTV staff and is published from a syndicated feed.)