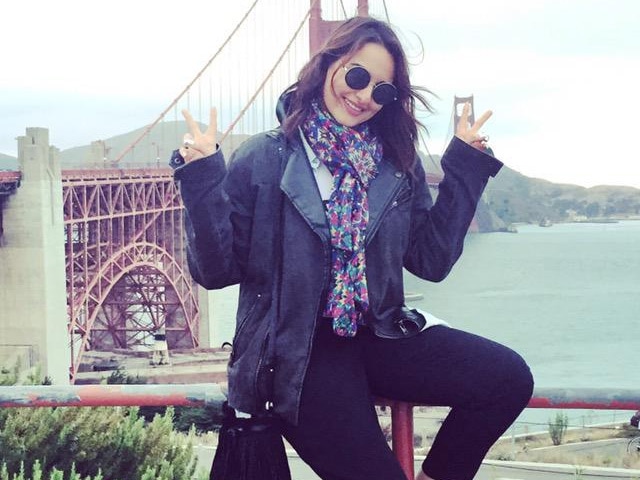 New Delhi:
What do we expect to see on the social media accounts of Bollywood celebrities, at least those of the female gender? Apparently, not comments on current affairs. Actress Sonakshi Sinha has now been ruthlessly trolled for her ban related tweets, a day after her colleague Sonam Kapoor. (Also Read:
First Sonam, Now Sonakshi. 10 Bollywood Celebs Trolled on Twitter
)
Sonakshi, 28, trended for these tweets posted on Tuesday:
This is a free country! Welcome to BAN-istan... I meant india.. Stupid autocorrect.

— Sonakshi Sinha (@sonakshisinha) September 8, 2015
Why no ban on ignorance/negligence? What about the flood affected people of assam? Priorities people. Priorities.

— Sonakshi Sinha (@sonakshisinha) September 8, 2015
Sonakshi is referring to is the proposed week-long ban on the slaughter and sale of meat in Mumbai, as part of a Jain festival of fasting. Twitter is accusing her of double standards because of an older tweet addressed to then-Health Minister Dr Harsh Vardhan:
Double Standards. Sonakshi Sinha. #meatbanpic.twitter.com/aplq8WQ1gD

— Sir Ravindra Jadeja (@SirJadeja) September 8, 2015
There also Sonakshi jokes because, after all, this is Twitter.
It took Sonakshi a while to respond because she's filming abroad and not following Twitter Standard Time. When she did, it was with three scathing tweets:
Welcome to twitter. Whr only trolls r allowed to have their say yep, the only space they shud be takin up in life is the 140 chars here!

Sonakshi Sinha (@sonakshisinha) September 9, 2015
And the best part is, trolls think they are relevant, while we carry on with our happy and positive lives god bless you all!

— Sonakshi Sinha (@sonakshisinha) September 9, 2015
Me: have something to say. Twitter: r u a troll? Me: no Twitter: NO u cant have an opinion. Go away. Shoo. *intimates other trolls* ATTACK

— Sonakshi Sinha (@sonakshisinha) September 9, 2015