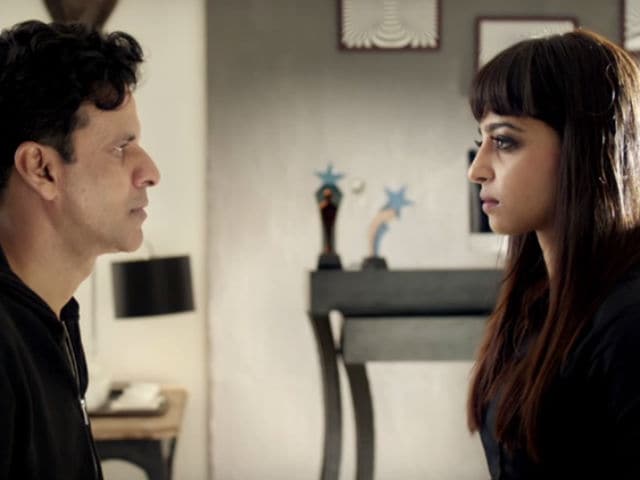 Highlights
Kriti has been directed by Shirish Kunder
Aneel Neupane said that Mr Kunder had 'stolen his plot'
These allegations are technically baseless: Shirish Kunder
Mumbai:
Filmmaker Shirish Kunder has dismissed rumours that his recently released short film
Kriti
is copied from Kathmandu-based Aneel Neupane's
BOB
.
Aneel Neupane
, a filmmaker from Nepal wrote on his Facebook page that Mr Kunder's psychological-thriller starring Radhika Apte and Manoj Bajpayee was copied from
Bob
and alleged that Mr Kunder had "practically stolen the plot and made it into his film."
Mr Kunder's film was released online on June 22 with much fanfare where actress Kangana Ranaut was the special guest.
"That short film (
Bob
) was released on May 12 whereas we shot
Kriti
in February, after which it was in post-production. How is it even possible to 'lift' the idea, unless I was time travelling," Mr Kunder told PTI.
"These allegations are technically, factually and logically baseless," added Mr Kunder.
Mr Kunder, while addressing the allegations that
BOB
was released online in October, said that the film was shared exclusively with Mr Neupane's set of friends and there was no way he could have seen it.
"Their another claim is that they shared a private Vimeo link with their close friends in October. Now, I am not even friends with the makers and the video was private. So, how can I see it ? I am not alleging anything against them but it seems like an act just to gain some publicity," said Mr Kunder.
When asked if he is saddened by the allegations, the 43-year-old director said, "All of this just spoils the fun of everything."
Read Aneel Neupane's post here:
Watch
Kriti
here:
(Except for the headline, this story has not been edited by NDTV staff and is published from a syndicated feed.)