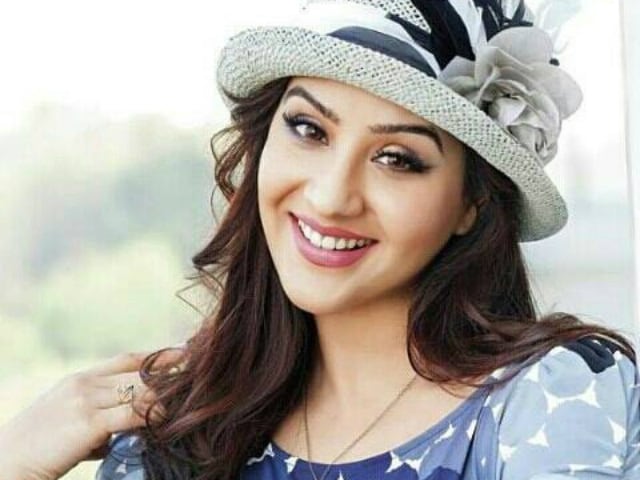 Highlights
Shilpa and the show's producers are reportedly suing each other
Shilpa quit the show alleging that she was 'mentally tortured'
CINTAA have rapped Shilpa Shinde sharply for failing to resume work
New Delhi:
Bhabi
Ji
currently
Ghar Par nahi Hai
and it's causing no end of trouble. Actress Shilpa Shinde's exit last month from her role as Angoori Bhabi on a popular series has left the TV industry in turmoil. In new developments, the actress and producers of
Bhabi Ji Ghar Par Hai
are reportedly suing each other, even as a replacement for Ms Shinde, 28, is believed to have been found. Shilpa Shinde was one of Twitter's top trends on Friday.
In March, Shilpa Shinde quit the show alleging that the makers "mentally tortured" her. Days ago, showrunner Binaifer Kohli sent Ms Shinde a legal notice asking her to return to work in 48 hours or pay Rs 10 crore as penalty - the show has had to go off air after Ms Shinde quit. Now,
mid-day
reports that Shilpa Shinde plans to take Ms Kohli to court and that Ms Kohli is doing the same.
The Cine and TV Artistes Association or CINTAA have rapped Shilpa Shinde sharply for failing to resume work and there was talk of a lifetime ban on her. After the directive from the CINTAA, a role on
The Kapil Sharma Show
was reportedly revoked by producers.
Two days ago,
Deccan Chronicle
reported that the vacancy had been filled and that Angoori Bhabi would now be played by actress Sheetal Khandal.
Soon after her exit, Shilpa Shinde told news agency PTI that she felt pressured by the producers of
Bhabi Ji Ghar Par Hai
to sign a contract that would prevent her from working on other shows. "You cannot make anyone sign an exclusivity contract like that. Why are you trying to spoil our career? I am giving you my 25 days or so, what is the problem if I do other shows in between? I never signed that contract. In fact, I came on board after Rashmi Desai left the part abruptly. I helped them when they needed. Today, they are spreading rumours that I threw tantrums on the set. That is sheer mental torture," Ms Shinde said.
The actress also said that her co-star Saumya Tandon received special treatment on set over her. "She gets her own costume designer, a personal hair dresser, but I had to ask for these things. Even if I am demanding a certain pay, it is because of my position," Ms Shinde told PTI.
Ms Shinde's co-star Rohitash Gaud told
Tellychakkar
later that Ms Shinde's allegations were "shocking" and that she had actually received two pay hikes in one year.