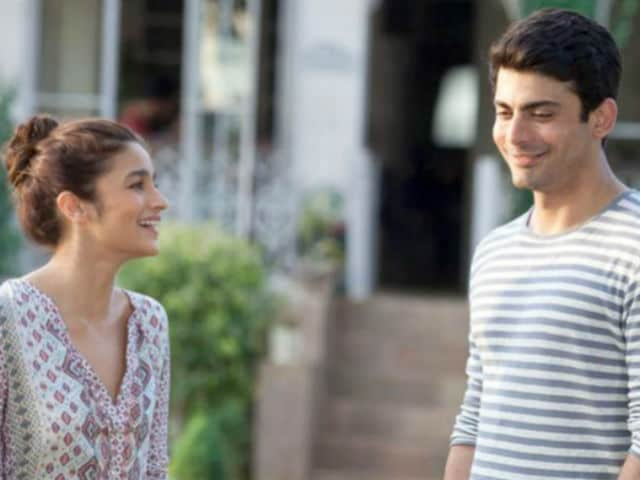 Highlights
Shakun's first film as director was Ek Main Aur Ekk Tu
Both his films have been produced under the Dharma banner
He has been an assistant for Excel Entertainment
New Delhi:
Filmmaker Shakun Batra says homosexuality has always received a caricature-ish treatment in Bollywood films but he has tried to break the stereotype with
Kapoor & Sons
.
Shakun's last directed film, starring Fawad Khan, Sidharth Malhotra and Alia Bhatt, had the Pakistani star play a homosexual character.
The director says his aim was to showcase things as normal as they are in real life.
"I am really put off by the regressive portrayal of homosexuality in Indian films. I feel it is done in really bad taste. In my film, I wanted to tell a story which will not put off any part of the audience.
"The idea was to say it in a way that even if my mother saw it, she will not be put off. The aim was that more people should come in and understand how things are actually," Batra told PTI.
Even though the characterization brought him a lot of praise, the
Ek Main Aur Ekk Tu
helmer says his agenda was not to highlight that facet.
"For me the movie wasn't just about that (homosexuality).
It was one of the facets, but surely an important one.
"The fact is the moment you say you are making a gay film, half the audience doesn't show up. I was trying to give something palatable to them and yet trying to give them a view which will stay with them at least for a bit."
Kapoor & Sons
was produced by Karan Johar, whose films often had a humorous take on the issue but Batra, 33, feels the producer opted for the more palatable version.
"When Karan started showing gay characters in his films it was the need of the hour to showcase them in a funny way otherwise audience wouldn't have excepted it.
"But when he read the script, he was very proud of it. He was really encouraging. He has been trying to put it out there in his way and now with
Kapoor & Sons
he has helped me to portray it in a way which is real and sensitive."
The director says Fawad, who enjoys a great female fan following, had no inhibition in playing the character.
"Fawad was wonderful. He read the script and was right away on board. But we did discuss about the pitch and tone and one thing we talked about it was that homosexuality is a whisper in the film and not a scream.
"I didn't want to make a big deal out of it. I am ok if people miss it. This was the film he and me both wanted to work on. We have similar taste."
New Delhi, Shubha Dubey
(Except for the headline, this story has not been edited by NDTV staff and is published from a syndicated feed.)