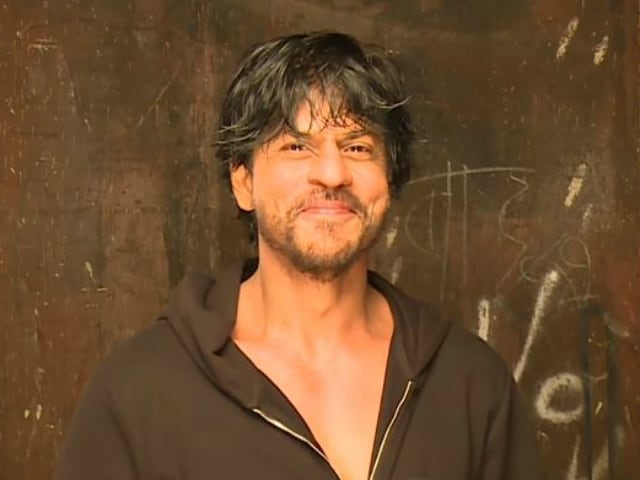 New Delhi:
As Abhishek Bachchan says, it's that time of the year again. Celeb photographer Dabboo Ratnani has shot his 17th star-studded calendar and a teaser video has been released of what to expect, in the words of Mr Ratnani's famous subjects.
The calendar stars (the list is long) - Amitabh Bachchan, Shah Rukh Khan, Priyanka Chopra, Alia Bhatt, Sonakshi Sinha, Jacqueline Fernandez, Anushka Sharma, Parineeti Chopra, Athiya Shetty, Kriti Sanon, Shraddha Kapoor, Vidya Balan, Lisa Haydon, Akshay Kumar, Ranveer Singh, Ranbir Kapoor, Hrithik Roshan, Abhishek Bachchan, Varun Dhawan, Arjun Rampal, Sidharth Malhotra, Farhan Akhtar, John Abraham and Daboo Ratnani's own family.
Here's what they have to say about their shots.
Big B: Dabboo's extraneous ideas have made me look stupid. I think that's what he wanted. That's what he thinks I am.
SRK: Out of 17 shoots, I have featured in 15 because two were exclusively for women. So I want to sue him for gender inequality. (Also Read:
Inside Pics: Shah Rukh Khan's Fantastic Dubai Holiday
)
SRK also said: His wife told me, "Open some more buttons." I opened them and nobody told me to stop. Luckily, there was a power failure otherwise they would have taken off all my clothes.
Priyanka: Being on Dabboo's calendar is more consistent than being in movies.
Ranveer: For some reason, Dabboo thinks I am mad and said, "Let's bring you out of the asylum."
Varun: Dabboo has personally done a lot of things to me in the shoot, which are lawfully wrong.
Farhan: I took my shirt off this year. So next year I don't know what else...
Abhishek: My shot is sick.
Sidharth: My shot is when Dabboo walked in while I was taking my Monday morning shower.
Kriti: I was jumping on my bed when I got a call from Daboo.
Watch: