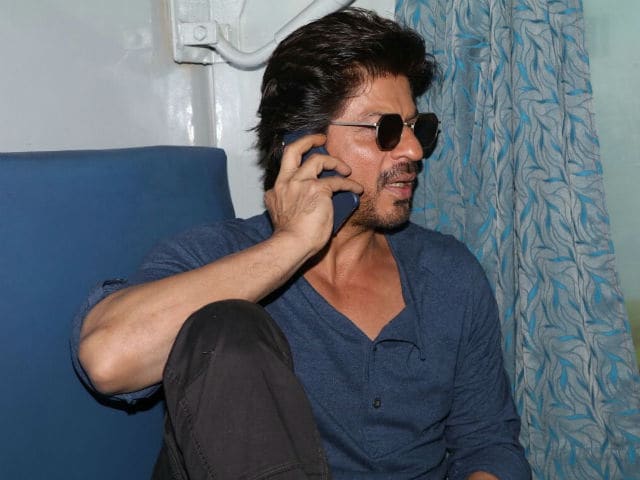 Highlights
SRK is making the journey by rail to promote his new film Raees
"AbRam knows the team, he would have been comfortable," said SRK
Raees releases on January 25
Mumbai:
Shah Rukh Khan looked rather comfortable in his compartment on the
August Kranti Express that he is taking from Mumbai to Delhi
. Clearly, he's caught his breath, after just about making it on the train. "The train would have waited for me. Even if I hadn't got into the train I would have got on top and done
Chhaiya Chhaiya
," SRK told us, referring to his dance number atop a train from 1998 film
Dil Se
. A film is also why he's on this train, traveling 18 hours overnight through Maharashtra and Gujarat to his hometown, Delhi. SRK is making the journey by rail to promote his new film
Raees
, which opens on Wednesday and in which he plays a Gujarati liquor baron named Raees Alam.
SRK, who boarded the train at Mumbai Central with minutes to spare, may not have had the time or space to dance
Chhaiya Chhaiya
or do anything so over the top but the crowds were literally on top of each other waiting to catch a glimpse of the superstar at every station from Mumbai's suburbs to Vapi to Surat. But even surrounded by cheering fans and Team
Raees
, Shah Rukh Khan is missing someone - his three-year-old son.
"I wish I had brought AbRam along with me. Because he loves to travel. And he knows the whole team, he would have been comfortable," said the fond papa.
The idea of King Khan traveling from Mumbai to Delhi by train is an ambitious
one, to say the least, and clearly we are not the only ones who think so. When we asked director Rahul Dholakia what he thought of the idea when it was first suggested he simply said, "I thought it was crazy but I'm happy to be proved wrong."
SRK seemed to be the only one who was convinced that it would be a breeze. "I'm not being pompous, I just now that people love me that's all. If I had to ask them for one foot of space they would give it to me," he insisted.
This is where we show you a picture of the crowds that gathered to see him off in Mumbai: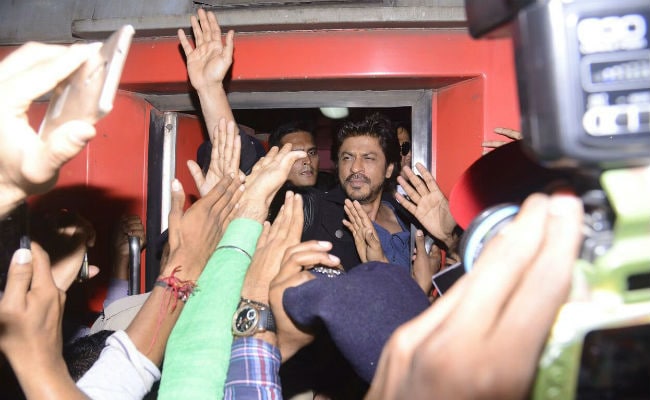 It's the love of his fans that is the main factor which keeps him on track. "Whenever I have got off track in life, I just deal with it myself and I don't keep complaining about it," Shah Rukh Khan said. Shah Rukh Khan's train pulls into Delhi's Nizamuddin station Tuesday morning.
Raees
, co-starring Nawazuddin Siddiqui and Mahira Khan, releases on Wednesday.