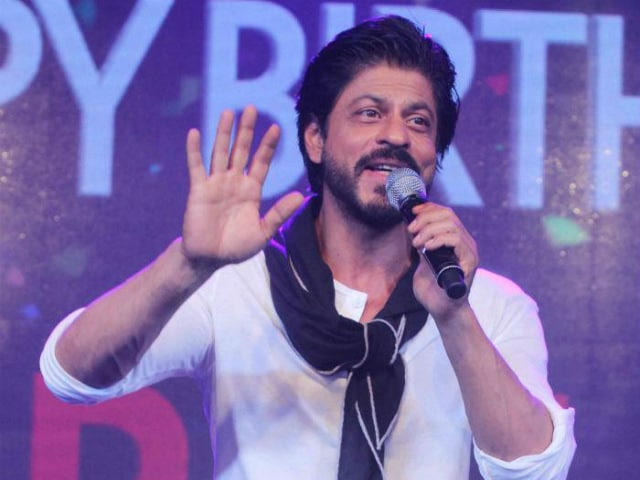 Mumbai:
Shah Rukh Khan, who celebrated his 50th birthday on November 2, promised to be in high spirits always and keep entertaining his fans.
"On my birthday, I promise to be in high spirits always and keep entertaining my fans. I would like to stay humorous to my admirers," Shah Rukh, who is known for his jovial and witty nature, said at a celebratory event on his birthday.
When asked about why girls fall "madly in love" with him, he said: "The only reason women like me is because I respect them in a way that they fall in love with me. I always show graciousness to every woman I meet in my life."
The
Dilwale
actor spoke about his
Chennai Express
co-star Deepika Padukone at the event, with whom he has also co-starred in films like
Om Shanti Om
and
Happy New Year
.
Deepika's film
Bajirao Mastani
will clash with his
Dilwale
, both of which hit screens on December 18. (Also Read:
Deepika Padukone 'Would Never' Ask SRK to Change Dilwale Release Date
)
"I can say Deepika is a lucky charm and it's not good that both our films are coming together. But I think in this period both can do well," he said.
The actor also released the second trailer of his upcoming film
Fan
on his birthday, as a "return gift" for his admirers. (Also Read:
On Shah Rukh's Birthday, Meet His Sabse Bada Fan Gaurav
)
About the film, he said: "
Fan
is the most special film for me till now. Hope I have done it right. I aspire to make five radical films in my career, which I feel proud about when I show it to my children. I think
Fan
is one of them."
"I never thought someday I would be called 'King of Bollywood'. This industry has showered me with so much love. I have got more than double of what I had in my early phases. If tomorrow I am not remembered, it's okay, but if my work is remembered, that's enough for me," he said.
The actor is currently busy shooting for Rohit Shetty's
Dilwale
.
"Right now, shooting has not completed for
Dilwale
. After that we will be partying hard. I didn't receive any gift from my family as we believe in simple celebrations," he concluded.