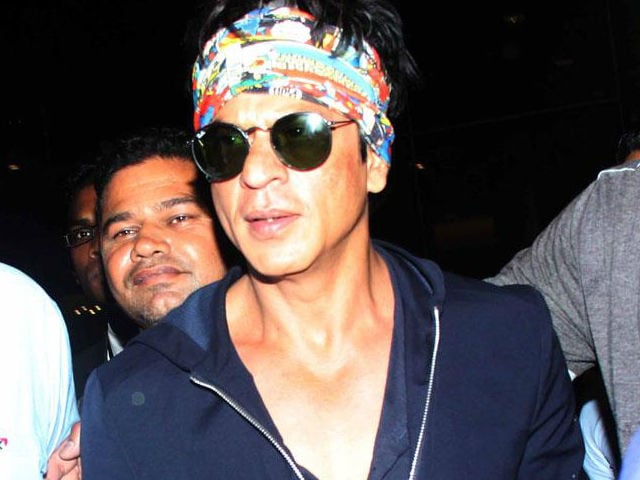 New Delhi:
Actor Shah Rukh Khan has received support from several quarters of Bollywood after being called a 'Pakistani agent' and compared to 26/11 mastermind Hafiz Saeed by BJP leaders Kailash Vijayvargiya and Yogi Adityanath and Vishwa Hindu Parishad leader Sadhvi Prachi.
On Monday, his 50th birthday, Shah Rukh Khan spoke out strongly on the importance of keeping India secular, telling NDTV, "Religious intolerance is the worst thing and will take India to the dark ages." Comments like Mr Vijayvargiya's "Shah Rukh lives in India but his heart is in Pakistan" followed. Embarrassed, senior BJP leader Venkaiah Naidu rushed to clarify that Mr Vijayvargiya, who has since retracted, spoke for himself and not the party. (Also Read:
Religious Intolerance Will Take us to Dark Ages: Shah Rukh Khan
)
SRK, who is routinely told to go to Pakistan told NDTV that it was degrading to have to keep proving his patriotism and that he wouldn't be leaving India, has not responded to the comments made by the BJP leader. Twitter, however, has taken up cudgels on his behalf, with several tweets coming from the Happy New Year actor's colleagues.
Notable among these are tweets from Anupam Kher, whose wife Kirron is the BJP MP from Chandigarh.
Some members of the BJP really need to control their tongue & stop talking rubbish about @iamsrk. He is a national icon & We r PROUD of him.

— Anupam Kher (@AnupamPkher) November 4, 2015
Bengali actress and director Aparna Sen suggested legal action against Sadhvi Prachi who described SRK as a 'Pakistani agent'. (Also Read:
After 'SRK Pakistani Agent' Comment, Angry Response From Aparna Sen
)
Can't believe Sadhvi's reaction to SRK on tv! They're ones who want to break the country apart! There should be legal action against her!

— Aparna Sen (@senaparna) November 3, 2015
Musician Vishal Dadlani and former Roadies judge Raghu Ram attached the hashtag #IStandWithSRK to their tweets:
He loves India more than most! It's time for those that SRK has inspired, supported & worked with, to stand by him! #IStandWithSRK

— VISHAL DADLANI (@VishalDadlani) November 4, 2015
These clowns are no one to question anyone's patriotism. Honest criticism isn't anti-national. It's democratic #IStandwithSRK

— Raghu Ram (@tweetfromRaghu) November 4, 2015
Watch SRK's interview to NDTV here: