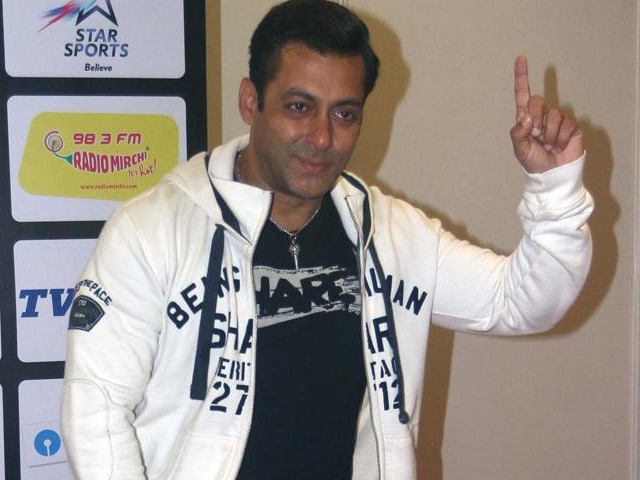 Mumbai:
Superstar Salman Khan said that he will only back content-driven projects. The 49-year-old actor whose banner, Salman Khan Films (SKF) has already achieved a blockbuster this year with
Bajrangi Bhaijaan
, said he wants to produce good movies.
"We are not going to step into something just for the sake of it or because someone has dates available at that time. Till the time I am not sure about the film I will not produce it. As a producer I will give preference to good scripts. Be it
Hero, Bajrangi Bhaijaan
or the next films that I produce," Salman told PTI in an interview. (Also Read:
Salman Khan's Hum Saath Saath Hain Moment With Hero Family
)
Salman's also that while producing a film, the budget of the project is his last concern as he does not want the film and the actors to suffer the loss.
"I am never worried about the budget of the film. Whenever we brothers have made a movie, it has always gone over budget.
Dabangg
was supposed to be made in Rs 2 crores. Budget given to us for
Lucky: No Time For Love
was Rs 4 crores, but it stretched to RS 22 crores at that time. Same goes with
Hero
. It has gone twice but it is fine. For Rs 2-3 crores we will not mess with the future of these kids or anyone else." (Also Read:
Salman Explains Why Hero Has a Khan-Sized Budget
)
The
Kick
star, who went on to promote
Hero
with Sooraj Pancholi and Athiya Shetty, said that he will not only launch 'star kids'.
"I will not only launch star kids. One of my friend's child Zahir, he is not from the film industry but we are making a film for him. I saw a spark in him and asked if he wants to do a movie for us? So, the next film whenever it happens we are considering Zahir for it," he said. (Also Read:
Why Salman Khan Launched Athiya and Sooraj in Hero
)
Hero
that releases tomorrow was technically the first movie the actor took over as producer, but his last outing
Bajrangi Bhaijaan
released first.