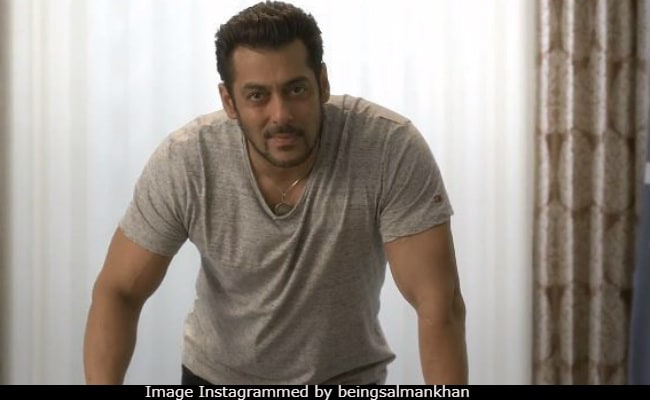 Highlights
"No one has come and confirmed it," said Salman
"It is the most disgusting thing ever," he added
"I have not heard anyone come and say it straight out," he said
New Delhi:
Salman Khan may have missed a thing or two about a few of what
other Bollywood stars have to sa
y about the existence of casting couch in Bollywood. Addressing the often debated issue in New Delhi yesterday, Salman said: "No one has come and confirmed it. I have been there for the longest time, my father has been here (for) more (time) than me. Till today I have not heard anyone come and say it straight out," reported IANS. "If someone is there with a principle that you have to sleep with them to get a job then it is the most disgusting thing ever," he added.
Salman Khan, 52, is one of Bollywood's biggest superstars, has spent almost three decades in and has over 100 movies on his resume. He was speaking at the Hindustan Times Leadership Summit in the National Capital. "Now, being a beautiful woman or a man, someone or the other is going to flirt with you," he added.
Salman, who has never had a casting couch experience himself, said he has also neither been directly told about such accounts. "I have not heard anything like this. If a lady or a man comes up to me and tells me that something of the sort has happened with them, I will take them down to the cleaners," IANS quoted him as saying.
Previously, prominent
Bollywood actors like Ranveer Singh
, Tisca Chopra and Radhika Apte are only the few names who have shared about their brush with casting couch. Newcomer Ashish Bisht, whose Shab released in July, told IANS, he was frequently asked: "Are you comfortable in bed?" during professional meetings.
Salman Khan will next be seen in
Tiger Zinda Hai
, which releases on December 22. Directed by Ali Abbas Zafar, both Katrina Kaif and Salman reprise their
Ek Tha Tiger
roles in the sequel.
(With IANS inputs)