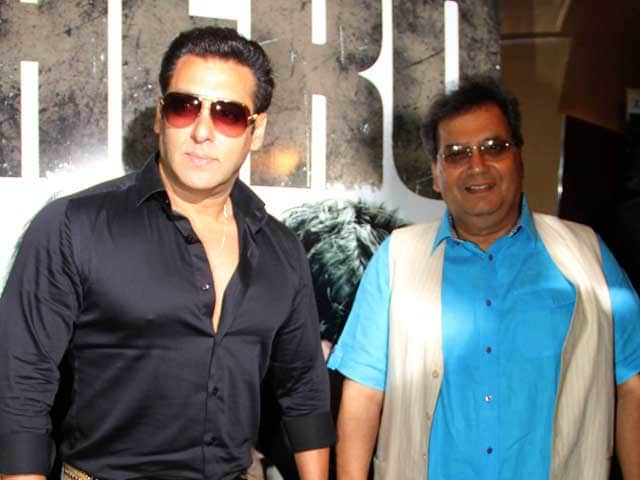 Mumbai:
Filmmaker Subhash Ghai, who made the original
Hero
, says superstar Salman Khan has taken a risk by producing the remake of the 1983 film with Suraj Pancholi and Athiya Shetty.
"A huge applause needs to be given to Salman who has taken the risk of producing a film which was made 30 years back. And he has the courage to make a better film than the
Hero
, made 30 years back. My blessings to the hero and the team," Mr Ghai said here.
Mr Ghai has also been credited as one of the producers of the film, but he said: "Salman is the real producer and I am the fake one. He has loved me all his life and told me since it's your story, you should become the producer as well. But the entire effort has been put in by him. The music of the film and the whole film in itself has been made by him, Nikhil Advani and the rest of the team."
With respect to that comment, Salman replied: "This would not have been possible without your help. You have given the script and blessings. What more do we need?"
Directed by Nikhil Advani,
Hero
also features Tigmanshu Dhulia and Aditya Pancholi, apart from the lead pair Suraj Pancholi and Athiya Shetty. The film is slated to hit the theatres on September 11.